Your favourite Arla Protein low-fat yoghurt is now available in a handy 200-gram pouch, perfect for those days when the sun finally shines, you want to go outside and play, and there's not a moment to lose. Arla Protein has sponsored this post, but as ever, all thoughts and opinions expressed are my own.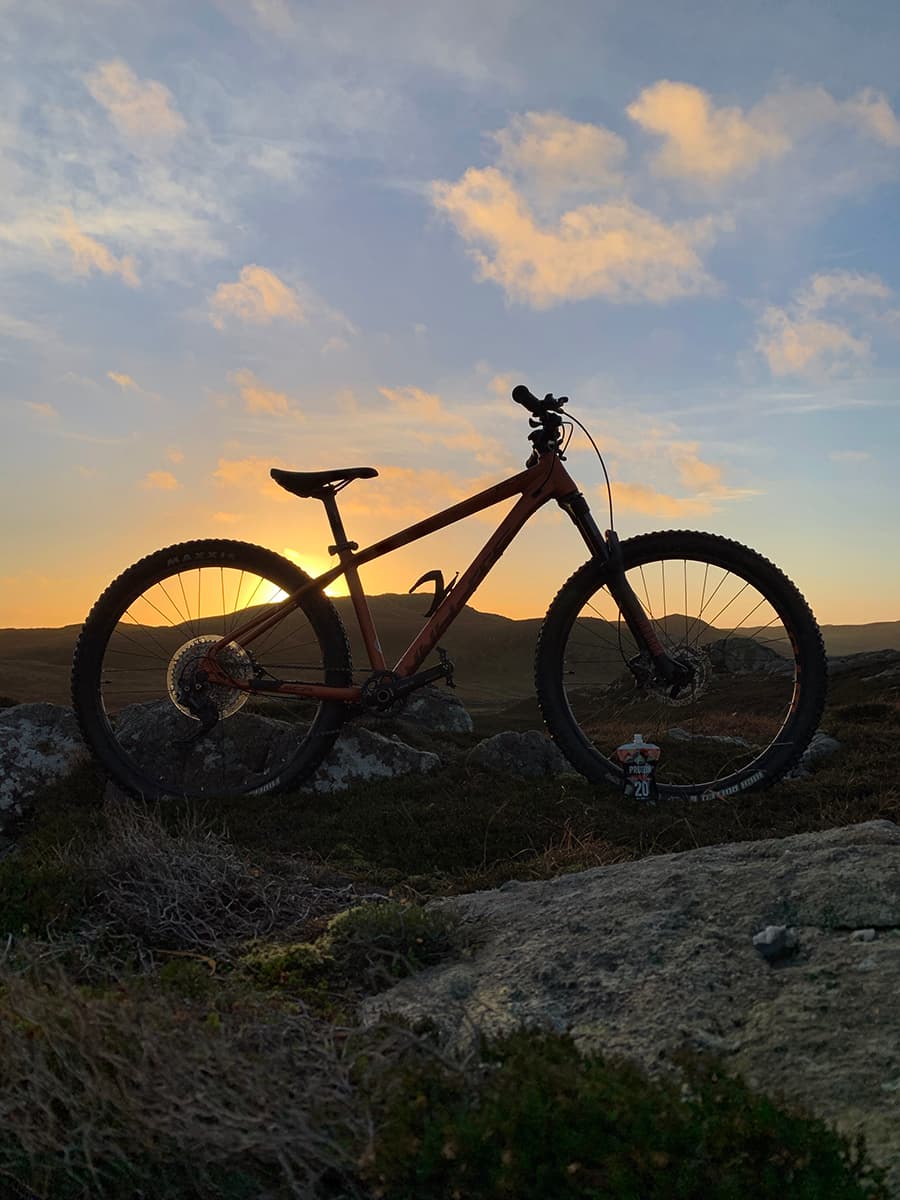 Bikes, adventures and keeping active
This was going to be a blog post about road bikes, fitness training and virtual online racing during a global pandemic, but I've changed my mind.
I'm still going to wax lyrical about bicycles for a bit though because every blog post begins with the blogger sharing some childhood memories on the topic. There are traditions to maintain!
I want to tell you about my first road bike. When I was around 11 or 12, I saw this gorgeous white 10-speed road bike in our local Canadian hardware store, and I coveted it. I wanted the freedom it would offer; the ability to fly down the rural country roads, visit my friends and go on adventures further afield. It would save me an awful lot of walking time too.
The thing is, I didn't have any money at that age, but I was resourceful. The local liquor store used to offer 95 cents to the dozen for returning empty beer bottles. Our home was a teetotal environment, but I managed to scavenge enough beer bottles over two winters and summers, beer bottles thrown from cars into the snowbanks on the side of the road. I saved those pennies and bought myself a road bike.
Gosh, I loved that bike.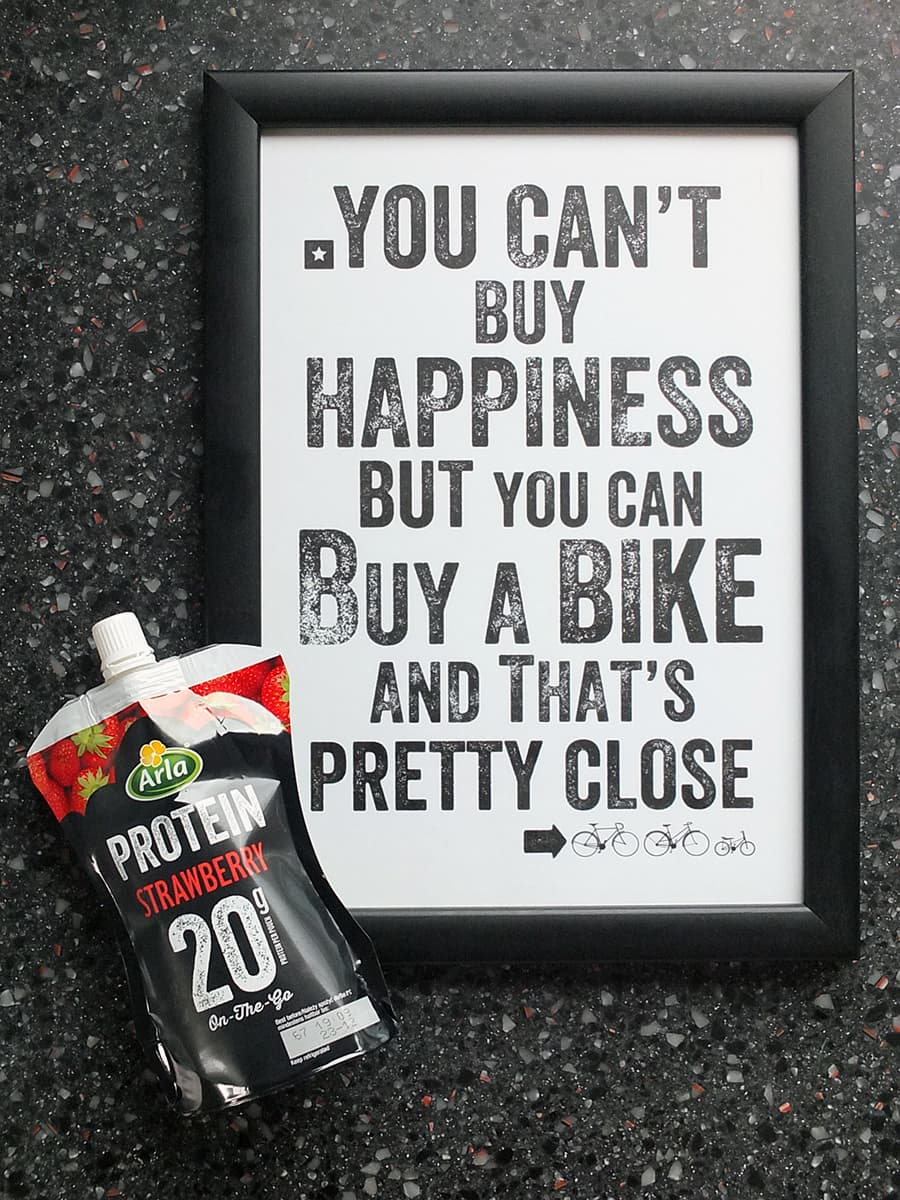 Buying bikes
Fast forward a few years decades.
This year I bought myself my second road bike. During the height of the spring 2020 lockdown, I borrowed a road bike from a friend and rediscovered my love of cycling.
I also discovered how fast you could go on the roads, compared to riding the hybrid I'd ridden a few years ago for a bikepacking trip to Ben Nevis.
Queen of the Mountains began to get collected on a popular cycling app, with me being the fastest woman to have ever ridden those segments. Sometimes, I was even faster than the men (ok, they're off the beaten track segments, but still, I'll take them).
I also bought myself my very first mountain bike after discovering that one does not need a road, or even a track, to travel on wheels.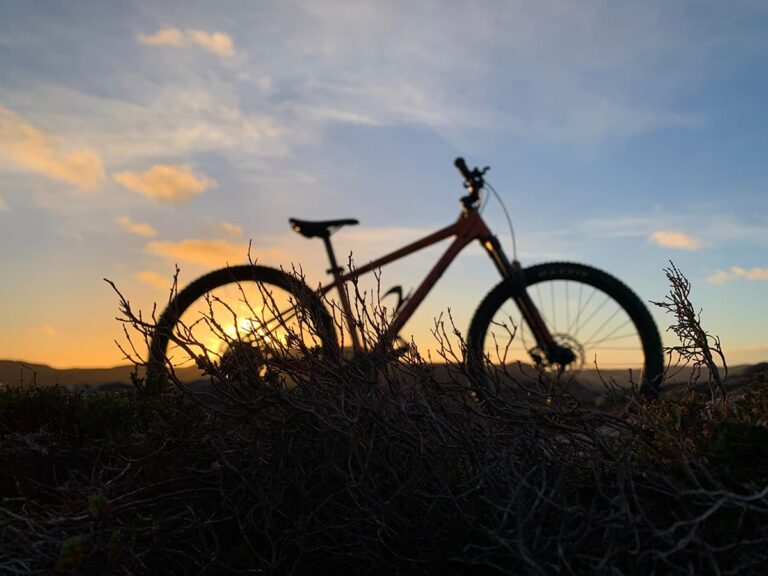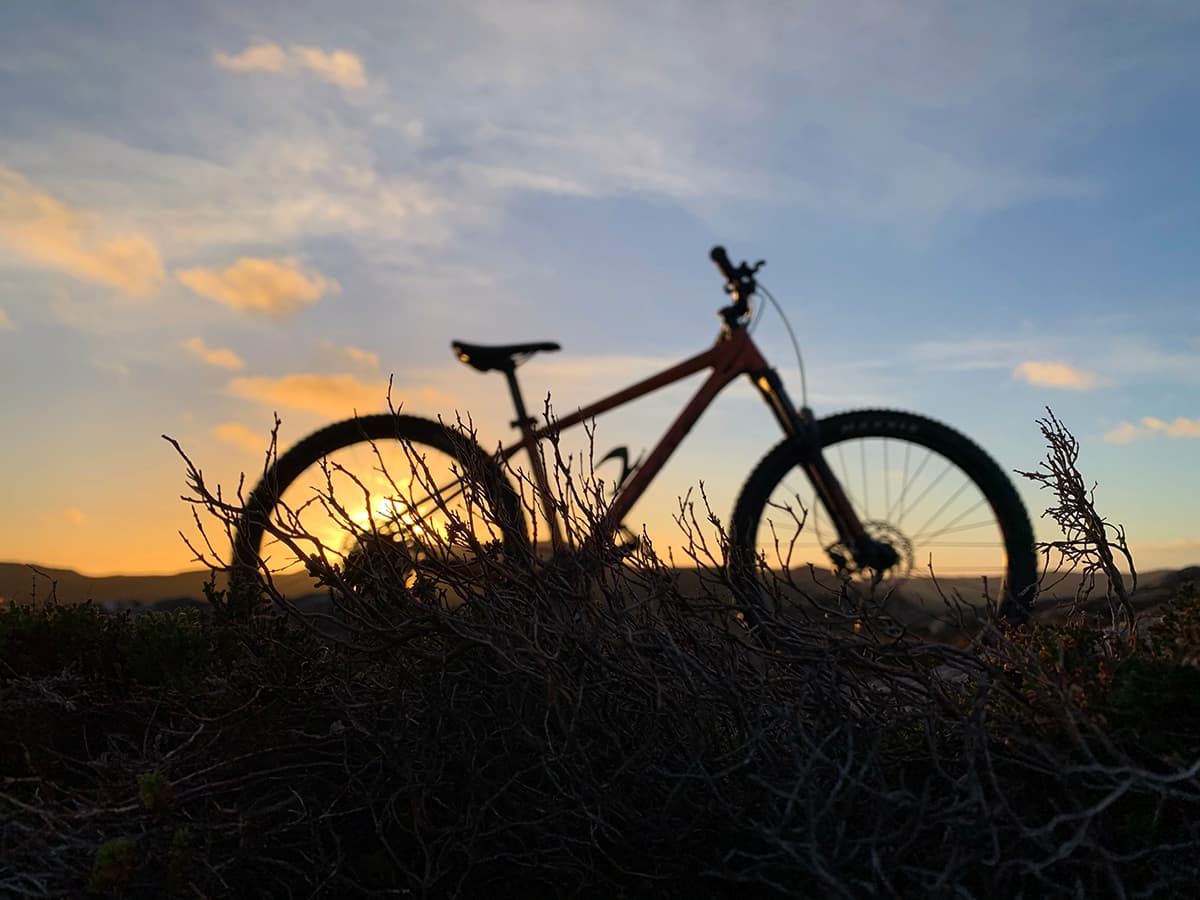 Mountain biking in the winter
Cycling in Shetland in the winter can be tricky. The wind, rain, gales, cold temperatures and six short hours of daylight all pose their own challenges.
My road bike is currently hooked up to a turbo trainer in town, which I'm using to try and increase my bike fitness during the winter. I'm toying with the idea of getting into competitive racing…
However, when it comes to mountain biking in the winter, there are many more opportunities, like yesterday, when the wind finally died down, and the sun unpredictably shone for a few hours.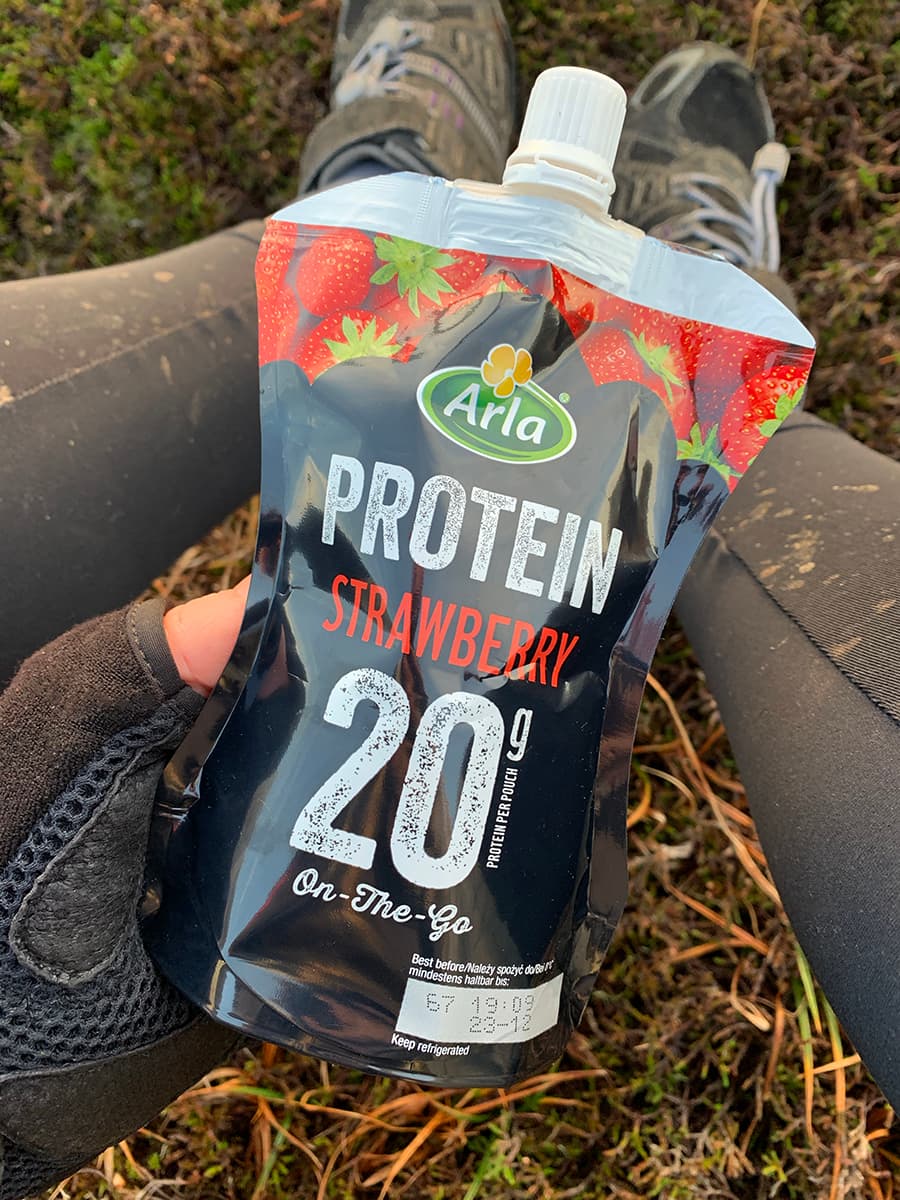 I had a lot of work to do, but the outdoors beckoned. There was only going to be an hour of daylight left, so I had to choose between eating a late lunch or grabbing the last of the winter light outside.
The light won.
I grabbed a pouch of Arla Protein from the fridge, belly grumbling, stuck it in the pocket of my mountain biking shorts and headed out, grinning like a happy thing.
I sat on the top of a hill after bombing down a particularly muddy track. The sun disappeared over the top of the next hill while I satisfied my hungry stomach with the contents of a pouch of Arla's rather nice strawberry protein yoghurt.
Arla Protein
I've been eating Arla Protein for years. Our local village shop regularly stocks the 200-gram pots, and they have been my regular post-workout snack for a very long time. It's a lovely, thick, satisfying yoghurt, the kind that makes you feel like you've eaten something substantial, but doesn't leave you feeling overly full either.
This low fat, high protein yoghurt comes in strawberry, blueberry, raspberry and salted caramel flavours. With 20 grams of protein and less than 150 calories per serving, they're deliciously filling and convenient.
I was delighted to find out recently that Arla Protein is now available in handy on-the-go pouches too, perfect for those days when the light outside beckons and you've no time to stop. The pouches fit quite nicely into my bike shorts pockets too, for the win.
Arla Protein pouches retail for £1 at many leading supermarkets. Why not try them out for yourself?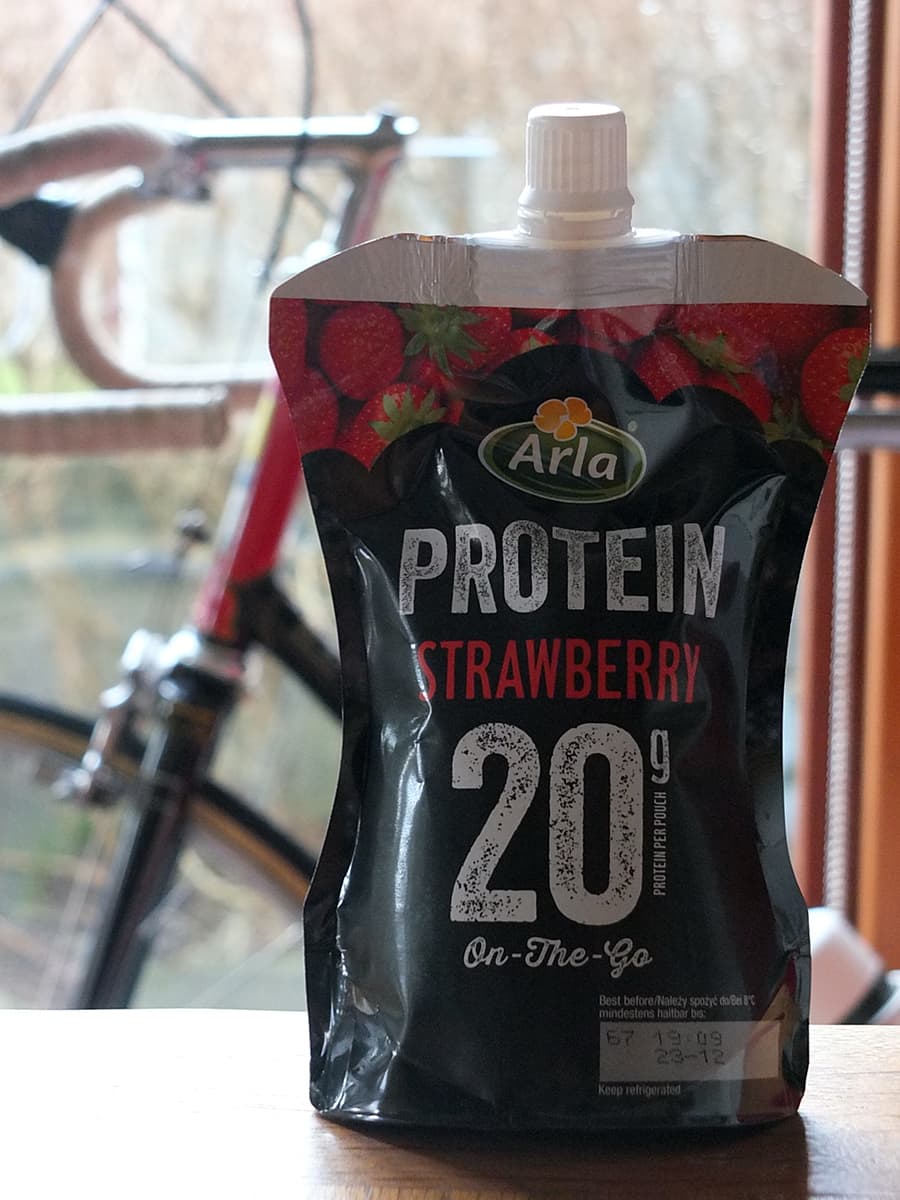 Try Arla Protein Yoghurt for 50p with Shopmium.
Have you heard of Shopmium? It's a free app that enables you to access exclusive offers on everyday brands found in the supermarket – like trying Arla Protein for just 50 pence or one of their milk products for free! Buy an Arla Protein product from your nearest store, take a picture of your receipt and get cashback paid directly into your PayPal or bank account!
Offers in the app change weekly. Shopmium works with over 500 of the biggest supermarket product manufacturers who provide users with exclusive offers to buy featured product.
More than 5 million people in the UK and France are already experiencing Shopmium. When will you try it?
This is a sponsored post in collaboration with Arla Protein, although all thoughts and opinions expressed are our own. Thank you for supporting the brands who make it possible for me to do what I love: mess up my kitchen and buy bikes.