From worrying Mum to surgery in just a few hours.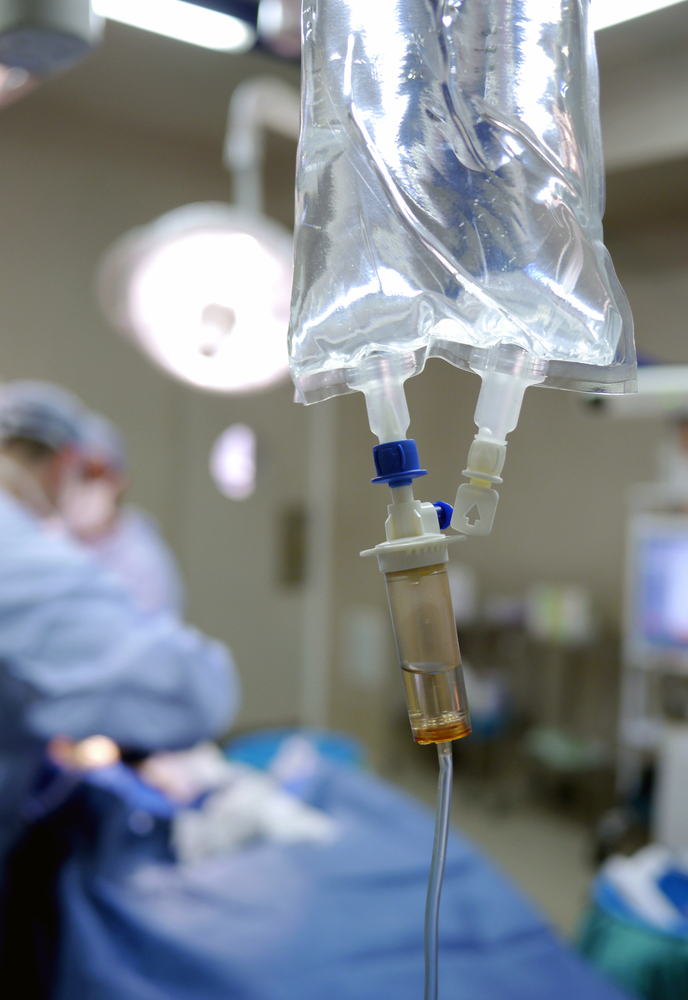 I am not a doctor.
I do have a First Class Honours degree in Life Sciences and a basic understanding of anatomy and physiology but in no ways am I a medical professional. I'm just a Mum who watches far too much House MD on Netflix.
This last week has been insane – a whirlwind of emotions and, at times, genuinely fearing for my eldest son's life.
Last Friday lunch-time I received a telephone call from our local school office – my eldest (aged 14) was feeling poorly – could I come and collect him? There's a spewwy bug going around the school, so it was likely that, the teacher and I both thought, dismissing it as just one of those things that happens this time of year.
I rang his father, who happened to be in town where my son was attending college, and he said he'd collect him and take him home. I thought nothing more of it for the weekend while he was at his dad's. I thought it was a bit of tummy upset which didn't warrant worrying about.
Fast forward to Sunday afternoon, and a bent-over teenage son walks through our door clutching his abdomen, "Mum, I really don't feel very well."
<cue wide-eyed mother panic>
"What's wrong with him?" I asked his father.
"We think he might have a bladder infection. He's been complaining of a sore stomach and he's been sick a few times."
"A bladder infection?! Blokes don't get bladder infections!" said I. Ok, they do, on occasion, but that type of problem tends to be a female-dominated complaint <visualize bell shaped statistical curve>
"Where's the pain?" I asked my son, who was turning a paler shade of grey as he lay on the couch.
"Around here," he says, waving around his lower abdomen.
"Use your finger," I said, "point to exactly where it hurts.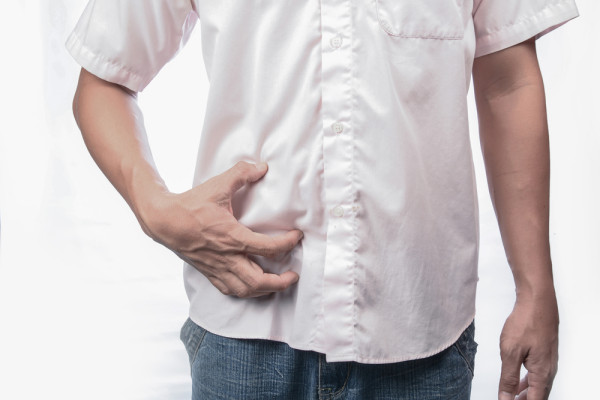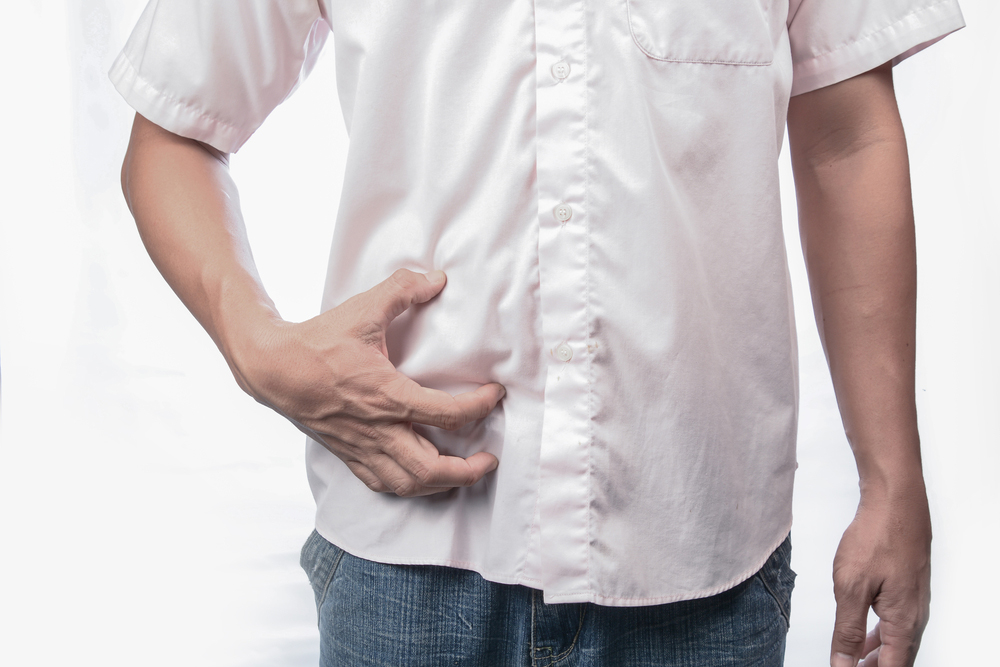 He pointed to his lower right hand abdomen.
"I think he's got appendicitis!" I said, panic building even further, "has he been like this all weekend?!"
We live half an hour's drive away from the hospital and I'd read horror stories about what can happen if an appendix bursts. He'd been in agony all weekend – his appendix could be close to bursting now, if it hadn't already. <here's me visualizing the worst case scenario while trying not to visibly panic – I am known to… over react… on occasion>
"Well, I thought perhaps you could take him to see his own GP in the morning," his father said.
"Sure, I'll sort that out," I said, planning on telephoning the NHS 24 immediately for advice. "I'm sure I'm just over reacting and it's nothing serious." It could be a bladder infection, or gastroenteritis or perhaps it's just trapped wind? None of these are emergencies and could wait until Monday morning.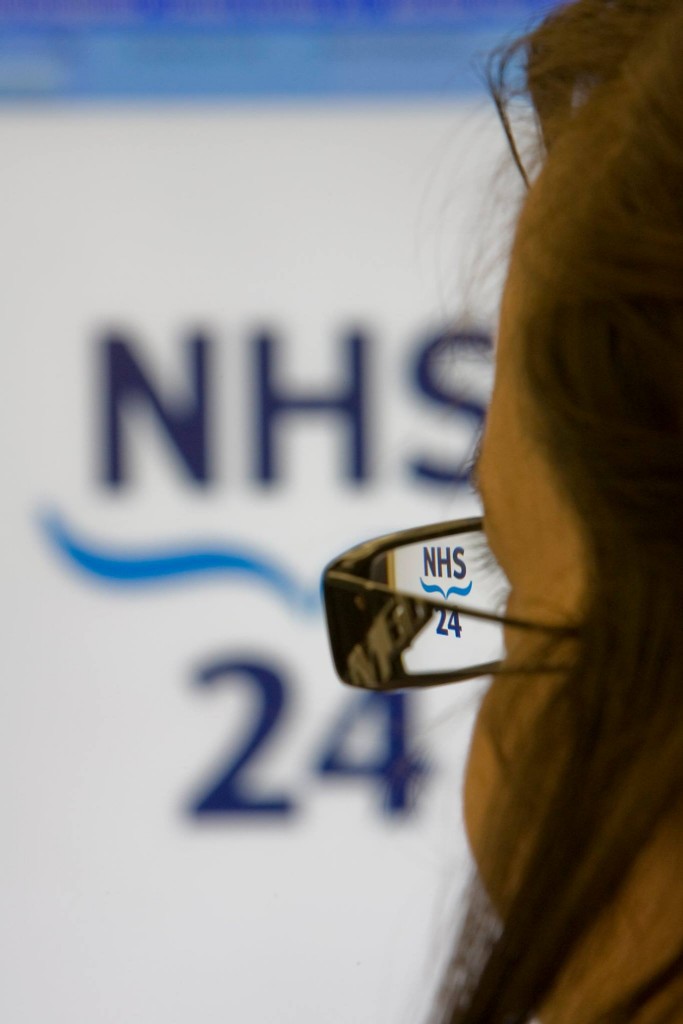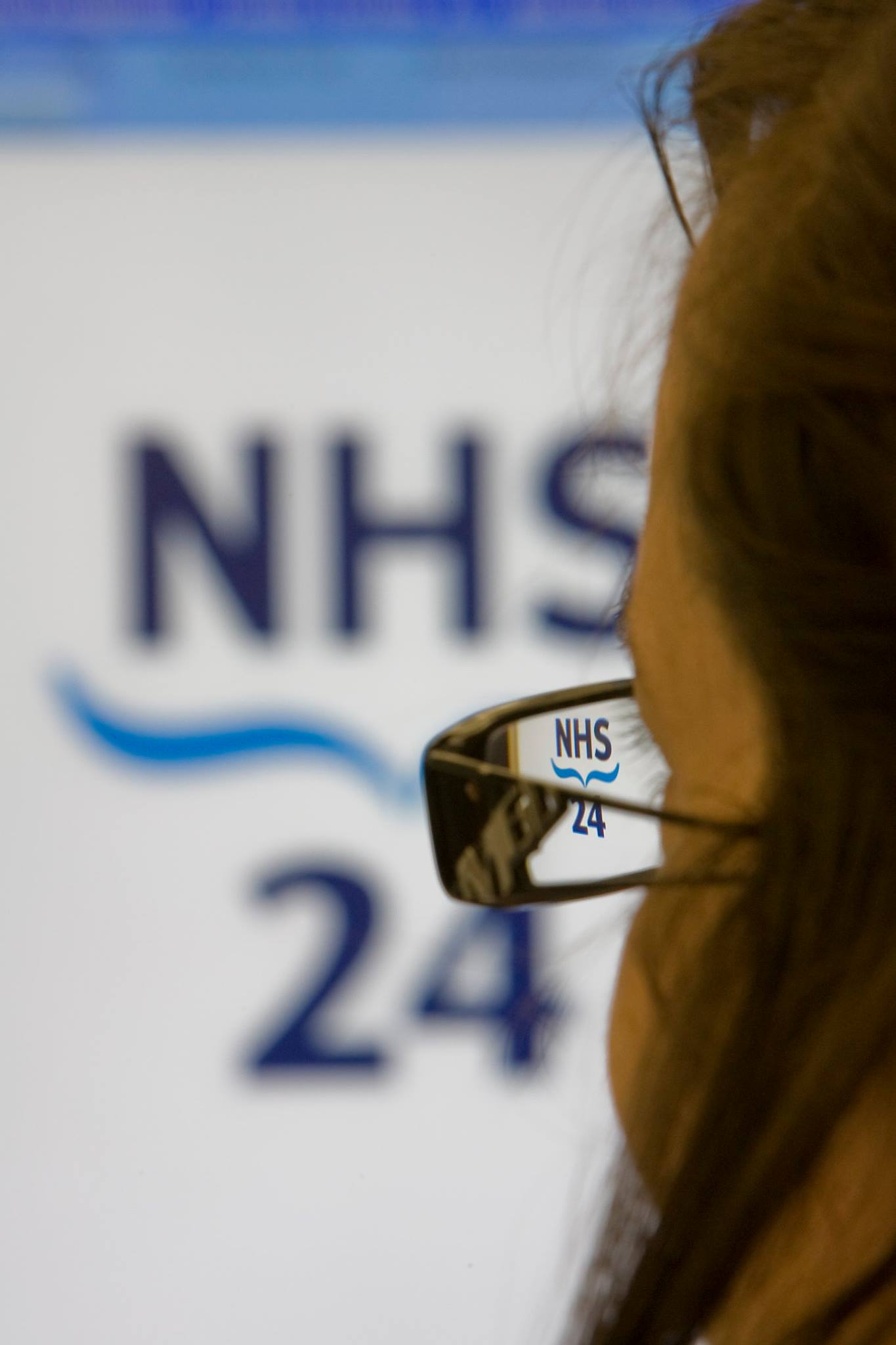 So I rang the NHS 24, stated quite clearly that I thought my son had appendicitis, and went through all their million and one questions (no, he's not choking, no he's not sensitive to light, yes he can bend his head forward all while mentally thinking no it's not flipping meningitis I think he's got appendicitis! All the while understanding they needed to ask these questions to judge the severity of the case.)
Don't get me wrong, I think the NHS 24 is a fantastic service. They're a great first port of call for advice, especially when you've got children, and they've helped me through many a poorly child situation, mainly on weekends and Tuesdays when our GP surgery is closed (rural country doctor's you see). I'm a mother, I'm a worrier and I really appreciate the NHS 24.
However, on this occasion they were really busy. The friendly lady I spoke to said all the nurses were on other calls, so our call was going to be put in a queue based on priority, and they'd ring us back within the hour.
Ok, no problem. I can wait. <cue manic pacing of the house for the next 15 minutes waiting for the phone to ring and a panicky tweet>

I switched on the laptop and loaded the dreaded Dr. Google. I couldn't help myself. Dr. Google usually says cancer for pretty much any imaginable symptom, but at this particular time it said: "If the pain spreads across the abdomen, the appendix has burst and the patient needs emergency care."
Cue the eldest: "Mam, ow! It hurts everywhere now!"
Panic!
I quickly packed a bag, toothbrushes and whatnot, all the while hoping the NHS 24 would ring back and give me permission to take my son to A & E. I didn't want to just show up in case I was bothering them – was this a genuine emergency? There's been a big campaign on social media recently about not bothering the A&E department unless it is a genuine emergency. What's a genuine emergency? I'm not a doctor, how am I to diagnose a genuine emergency (a burst appendix) from a simple complaint (like constipation)? What if he just needs a poo and I show up at A&E with that?!
En route he seemed to perk up a bit. The pain was still bad but it wasn't as intense, and by the time we got to A & E (he was seen immediately) he was upbeat and chatty with the nurses and doctor. Was this going to be one of those times the complaint completely disappears by the time you get to see a GP, thought I. You know how it is – by the time you see the dentist the toothache has gone away kind of scenario.
He was seen right away and after a brief chat with the nurse a doctor quickly appeared.
The doctor took a blood sample to check out his CRP (C-reactive protein) and white blood cell levels, both indicators of inflammation or tissue injury. The nurse on duty said he was walking like an appendix case, but I honestly thought that the test results would come back fine and we'd be sent home. After all, my eldest has always been a healthy individual. He's only ever had antibiotics once in his life – when he came down with Scarlet Fever when he was three!
This was not to be. His CRP was incredibly high, and white blood cell counts were up too. They were preparing the theatre, the doctor said calmly. The appendix was going to have to come out.
One by one the surgeon, anesthetist and theatre staff arrived. They arrived in their civvies; you could tell they'd comfied up for the night in front of the telly and had to come in for this emergency surgery, but they were all lovely and kind – every single one of them. They introduced themselves, explained their roles in what was going to happen and answered every question I had.
I was told the surgery would take about a half an hour, and I was allowed to stay with my son right up until he fell asleep (a terrible thing to watch, as a parent!). I was shown to our room, a fairly cosy en-suite with a super view and was told that someone would come and get me when my son was just about to wake up, so I'd be there for him.
Half an hour came and went.
Why were they taking so long?
Then the surgeon arrived. Cue sinking feeling in the pit of the stomach, you know how you see it on the films – that slow motion bit where you don't know if they are going to tell you the worst possible news or not. I was honestly terrified of what he was going to say.
"Your son is fine!" the surgeon said, with a beaming smile. "His appendix was gangrenous and it was a bit of a mess in there, but we cleaned everything up and he's just about to wake up. You can go down to him now."
I might have hugged the surgeon as a huge wave of relief swept over me.
"I do love my job," the surgeon laughed!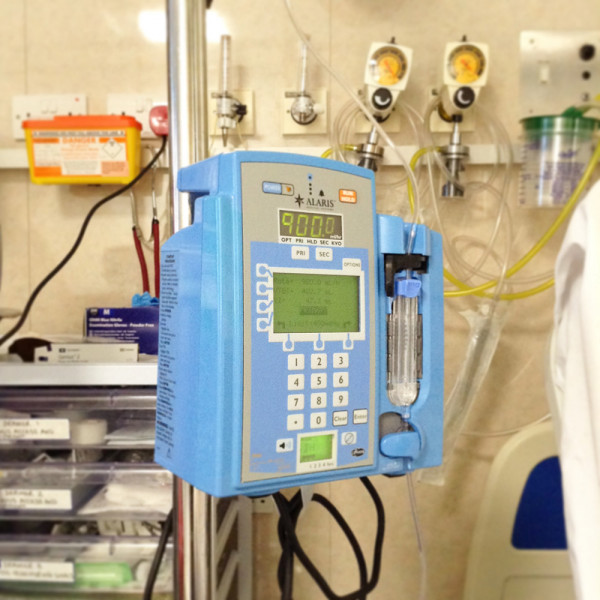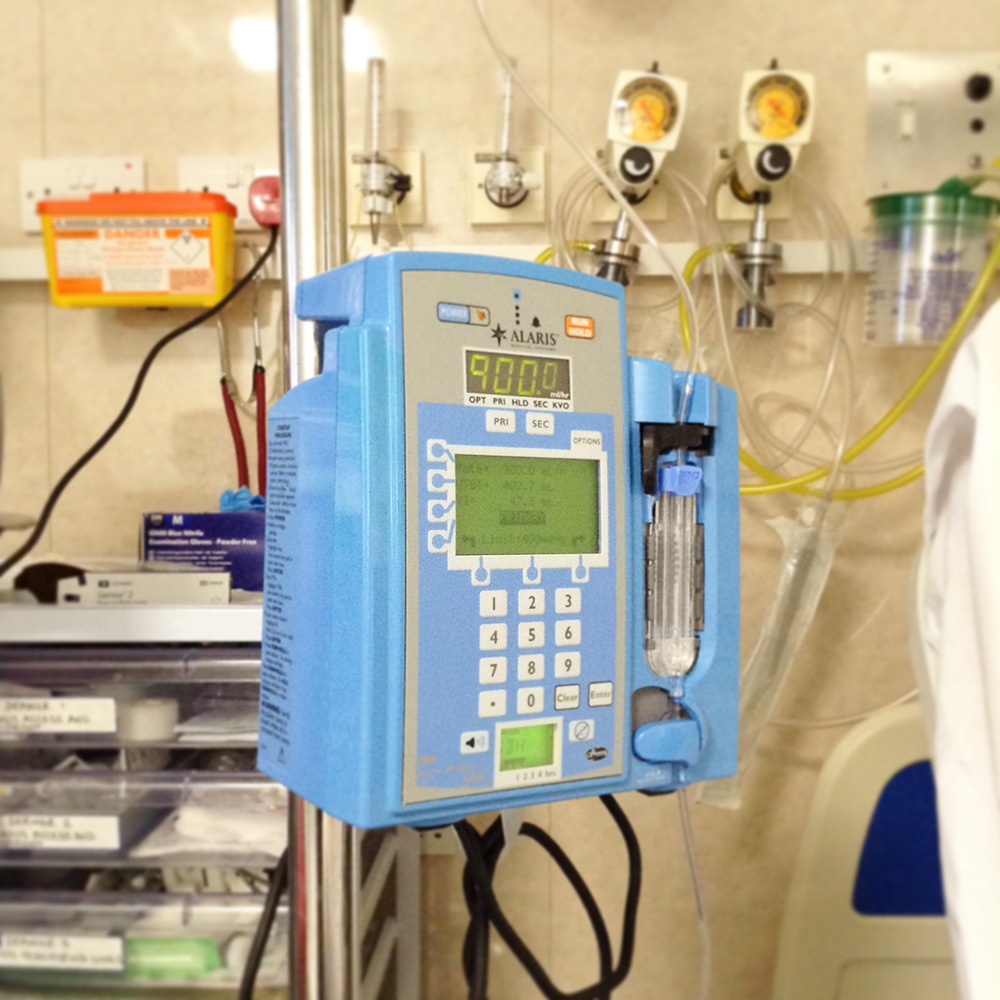 The rest of the week was spent waiting, in the hospital ward, while my son was drip fed iv fluids and a cocktail of antibiotics while being constantly monitored by attentive nurses. He was in very good humour throughout, with a brand new Lego Star Wars kit to play with, a new book to read and a television in his room. Free wifi and access to social media was an excellent bonus!
Europe's largest fire festival, Up Helly Aa, held annually here in Shetland on the last Tuesday of January happened the week we were in hospital. During the day the Jarl Squads visit the schools, old folks' homes and hospital in the town, before dragging a replica galley through the streets in a torchlit procession. The burning of the galley and fireworks finishes off the fiery event before squads and guests party on well into the following day.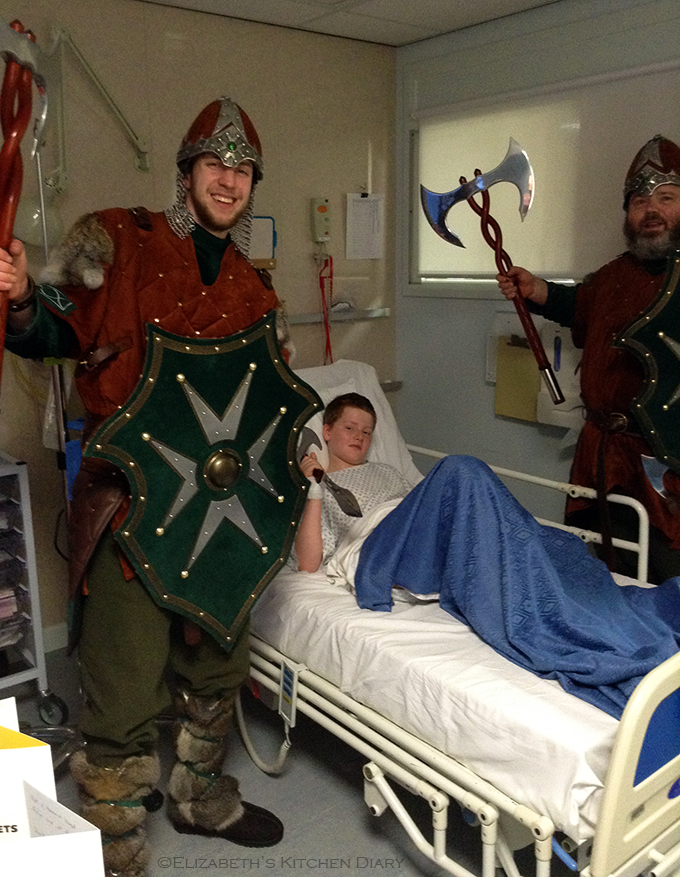 Two squad members paid my son a visit, which was lovely! He didn't get a visit from the Jarl himself, but we did see him parade down the hall, cloak billowing out behind him closely followed by a gentleman playing an accordion. We watched some of the procession and the galley burning on the 60 North TV live stream and we could hear the fireworks from our hospital room.
It turns out that my son was really lucky I'd brought him in when I did. The doctors and nurses all said I did the right thing trusting my gut instinct. I was told that once an appendix bursts there is almost instant relief, so there is a period of improvement before everything heads quickly down hill. He was in that post-bursting phase in the car and when we got to A & E, which is why he'd perked up. I dread to think what might have happened had I waited for my own GP surgery to open on Monday morning.
The NHS 24 did ring back, my husband informed me, but only after they were prepping my son for surgery. If I had waited for them to ring back….
My son's treatment during our time in hospital was second to none. All of the staff there do their jobs extraordinarily well. They answered all my millions of questions, no matter how silly, made sure we were fed and watered and my son's medications were given like clockwork.
We are incredibly thankful for the NHS – thank you for saving my son's life!
Some things I've learned over this last week:
Hospital situations are nothing like they depict on the tv.
1 in 13 people will develop appendicitis sometime in their life, but it mostly occurs in males between the ages of 10-20.
Most of these cases are caused by the bacteria E. coli, normally present and harmless in the gut, but once it gets stuck in a blocked appendix it multiplies quickly.
Symptoms vary. Because of the location of the appendix the pain can be in any number of places around the abdomen. The pain usually starts in the centre of the lower abdomen before moving to the lower right hand side.
Don't ignore persistent abdominal pain – this is classified as an emergency, especially if it spreads quickly across the lower abdomen and even if it isn't written on some ridiculous "don't bother the A&E department unless it's an emergency Facebook photo."
I Can't Believe it's Not Butter! tastes nothing like butter. They should rename it How Can Anyone Possibly Believe It's Butter! (our morning toast was spread with this budget butter substitute).
I am not going to worry about bothering people again, especially if it comes to my children's health.
My son is going to have a crackin' railroad scar once his surgical staples are removed!
To read more about appendicitis visit the NHS website.
Now, do you reckon I should tell the teenager that his appendicitis was caused because he doesn't eat enough vegetables? Good opportunity here, no?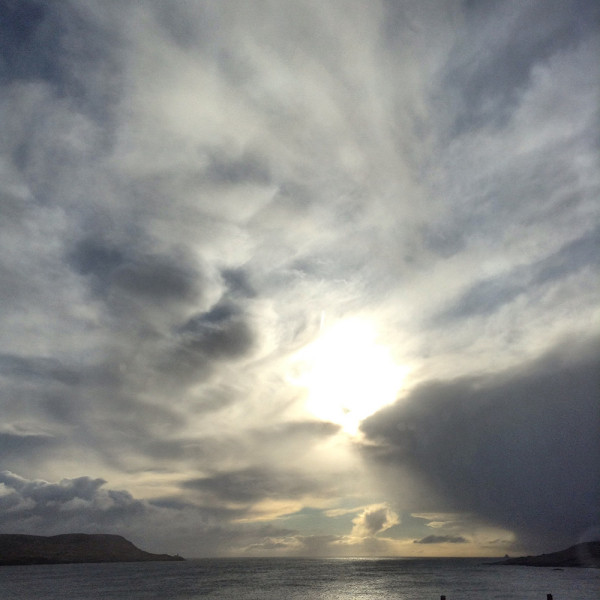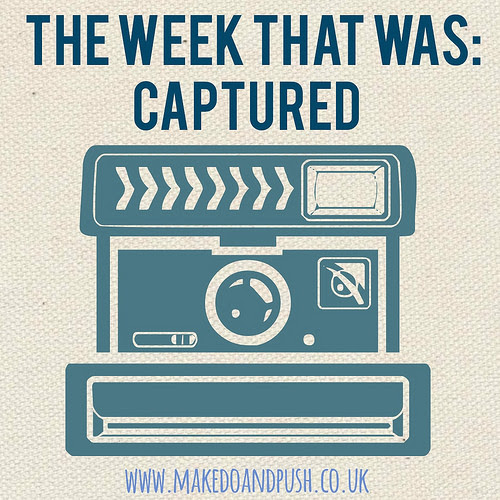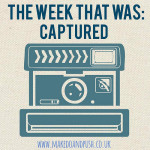 If you want to be kept up to date on my recipes, occasional craft tutorials, adventure stories and giveaways then please subscribe to my weekly newsletter; it gets sent out every Monday morning if there is new content. Your email address won't be passed on to anyone, you will never be spammed and you are free to unsubscribe at any time, no questions asked. Make sure you confirm your subscription or you won't receive the newsletter – if it hasn't arrived check your junk mail folder.
[wysija_form id="1″]