In collaboration with Aldi.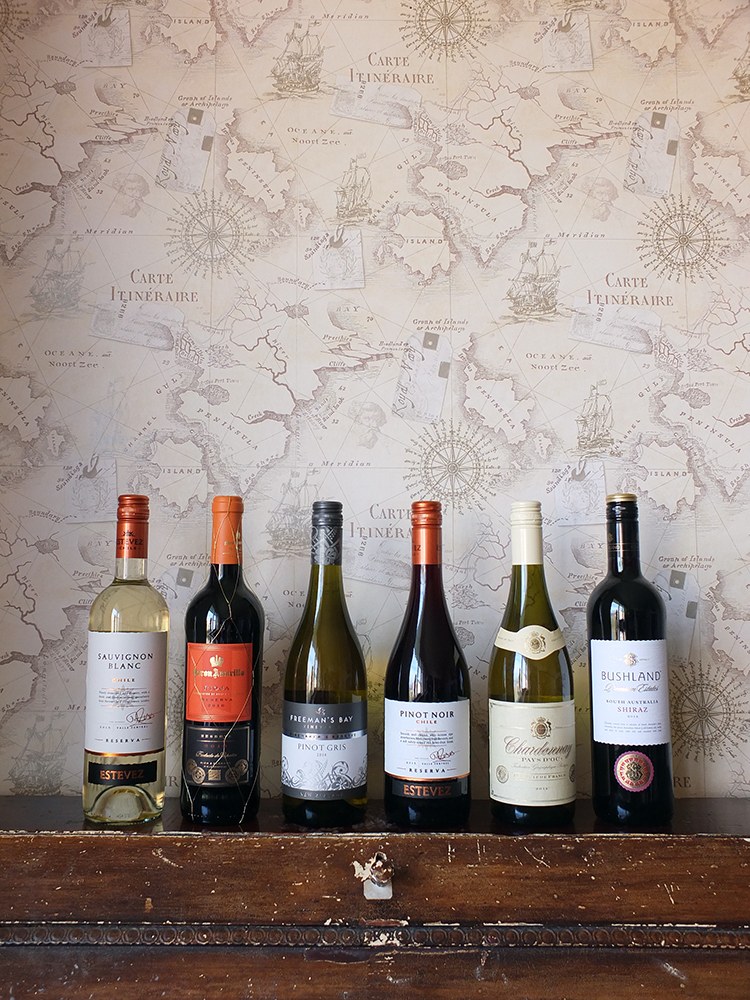 I do not claim to be an expert on wine. I'm quite the novice, truth be told, but I do enjoy a good glass of wine with a meal or while basking in the summer sun. I know what I like and what I don't like, although I may not know exactly why.
The supermarket chain Aldi was voted multiple wine retailer of the year at the 2015 Drinks Retailing Awards and they have a fairly comprehensive selection of wines to choose from, including a selection of mixed cases. I was sent a case of Elegant Whites and Aromatic Reds to taste test and review recently.
First off, at £30.14 for a case of six mixed bottles (just over £5 per bottle – three reds and three whites) this service appears to be good value for money, especially as they are offering free delivery – even to Shetland! – for their wine launch (it's normally £3).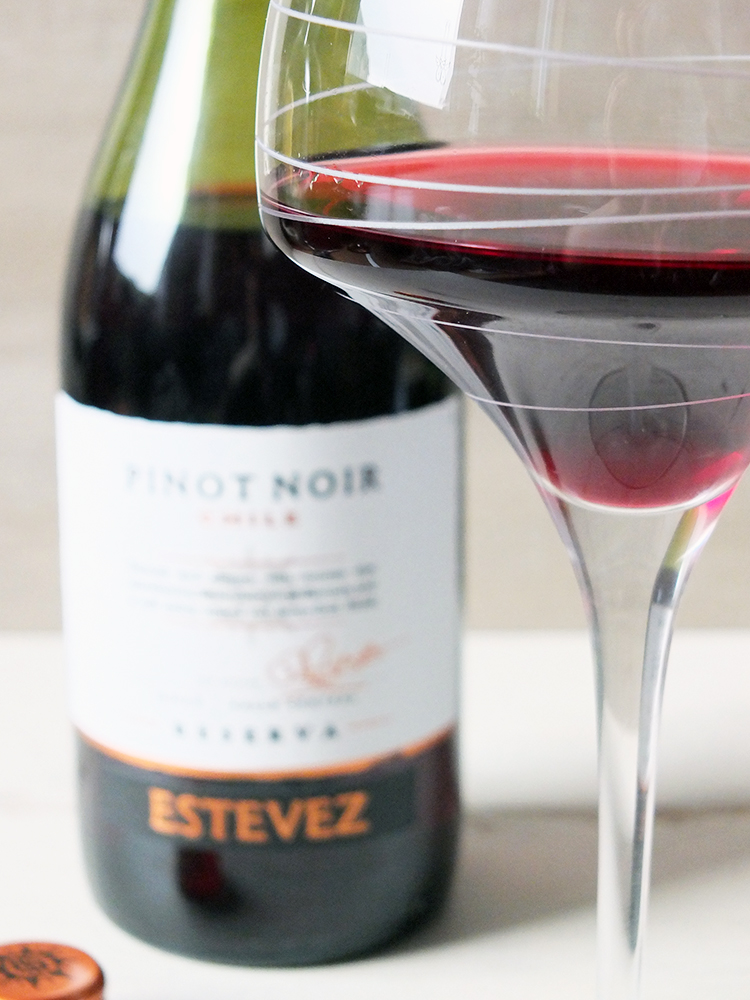 Wine: Estevez Reserva Pinot Noir
Colour: Red
Age: 2015
Country of Origin: Chile
They say: Smooth and elegant with intense ripe strawberries, fresh cherry fruit flavours, and a soft subtly spiced red berry-fruit finish.
I say: Upon first taste I wasn't keen on this red – it was too acidic for my liking with a vinegar kick that takes you by surprise with the first sip. That didn't stop me from pouring a second (small!) glass to double check though. When out shopping for a bottle of red I wouldn't buy this brand again.
Wine: Bushland Premium Estates Shiraz
Colour: Red
Age: 2014
Country of Origin: South Australia
They say: Carefully sourced from a selection of South Australia's finest vineyards, this classic Australian Shiraz is full bodied, soft, earthy and spicy in style, with rich and succulent dark fruits.
I say: This wine was slightly better in flavour than the previous bottle, but it still had that unpleasant acidity I don't much care for in a wine. I think it would have been much better served alongside a meal instead of sipping while binge watching Black Sails on Amazon Prime.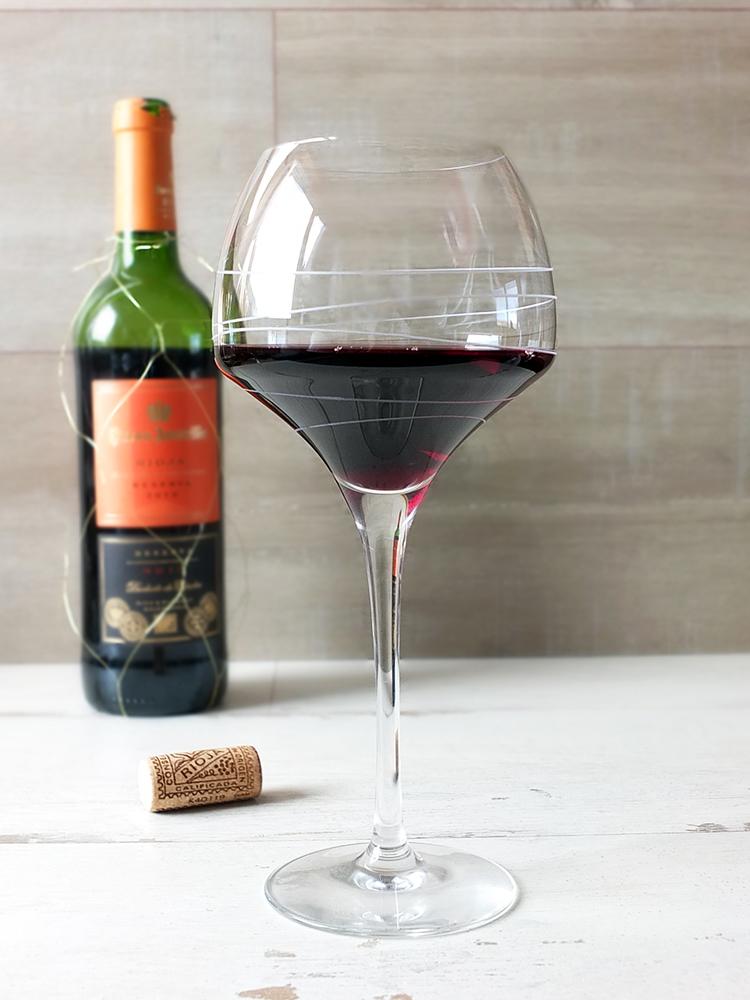 Wine: Baron Amarillo Rioja
Colour: Red
Age: 2010
Country of Origin: Spain
They say: Intense red fruits lead into hints of blackcurrant and cherry. These fruits are then joined by perfectly balances and fine vanilla and oak spices – present due to careful aging in oak casks for 3 years. This wine has a lush, rich, texture which is particularly good with casseroles, meat grilled with herbs and roast lamb.
I say: I had high hopes for this wine as I liked the look of the bottle (a shameful admission, I know!). I wasn't disappointed; this was a fantastic bottle of wine! Smooth and very drinkable without the harsh acidity you find in poorer quality wines this is a brand I will be seeking out again. I loved the gold wire embellishment on the bottle. Searching online, this bottle retails between £10-£12.50, which is a third of the value of the Aldi case of wine.
Wine: Pinot Gris
Colour: White
Age: 2014
Country of Origin: New Zealand
They say: Freeman's Bay embodies all that is most renowned about New Zealand and its wine. Deliciously off-dry, this Pinot Gris has rich aromas of honeysuckle and mango, with ripe flavours ot melon, yellow pear and a twist of spice. A superb match to many foods, particularly grilled chicken or spicy ginger dishef.
I say: The first thing you notice is the very obvious fruity flavours – it's a very peachy wine and very drinkable. Yes, this wine went down very well and I would buy it again (although I do prefer a pinot grigio).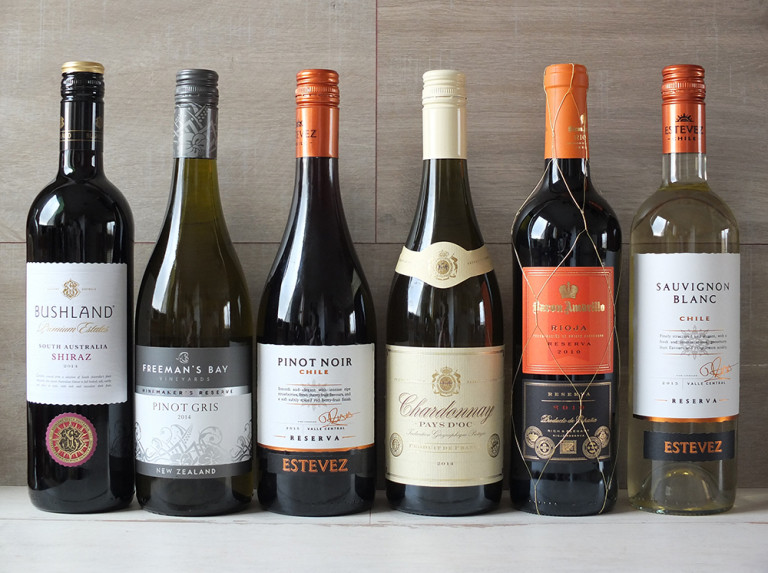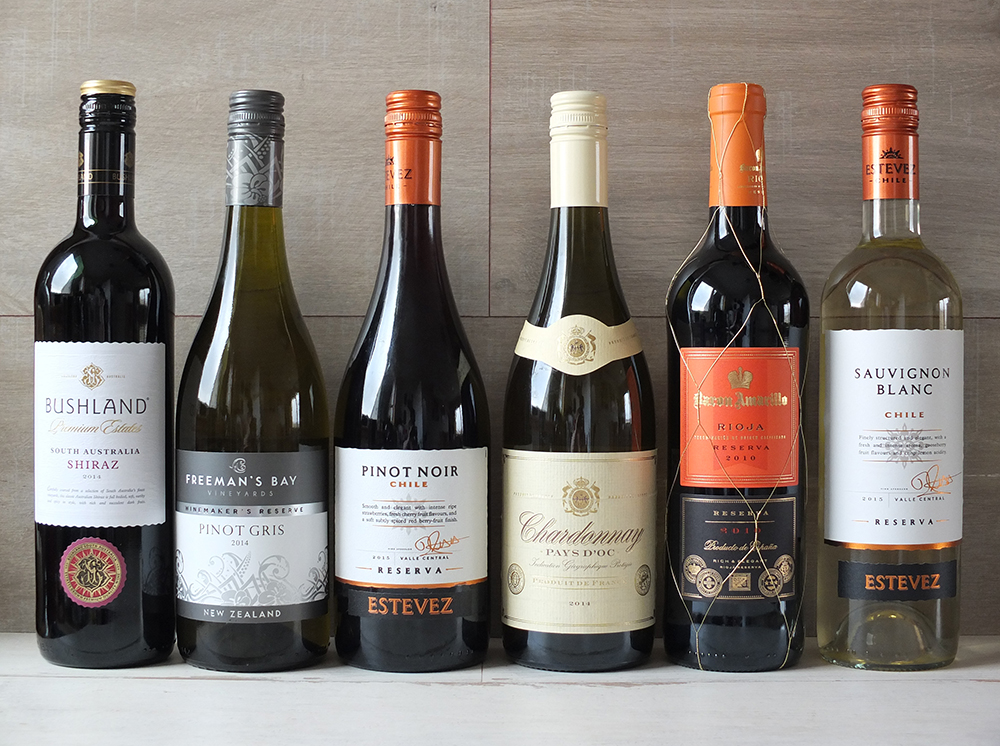 Wine: Sauvignon Blanc
Colour: White
Age: 2015
Country of Origin: Chile
They say: Finely structured and elegant, with a fresh and intense aroma, gooseberry fruit, crisp apple and lemongrass flavours and deft lemon acidity.
I say: As you might have gleaned by now, I'm not keen on overly acidic wines, and this, as it says in their own description, is quite acidic. It did have a subtle fruit taste and its crispness might be more suited to a hot summer's day picnic in the garden rather than a snowy winter's evening.
Wine: Chardonnay IGP Languedoc
Colour: White
Age: 2014
Country of Origin: France
They say: Crisp and elegant with melon, pear and yellow apple, touches of spicy minerality and a long, fulfilling finish. Serve with fish, white meats or salad.
I say: I had high hopes for this bottle as a) I liked the look of the bottle and b) I have a novel-induced fondness for the Pays D'Oc area due to Joanna Harris' compelling novel Blackberry Wine. We'd saved this one for last and found it was extremely light and elegant, with a delicate fruity flavour. It would be perfect for a summer picnic in the sun.
In conclusion – with any wine I believe you get what you pay for, and for £30.14 for a case of six this is a pretty good value. Out of the six wines, none of which I had ever tried before, I would say there was only one bottle of wine – the Rioja – that really impressed me. The rest of the wines, although they weren't as of good quality as the Rioja, were still of average everyday drinkable quality. I believe this is a great way to discover new wines, to broaden your wine horizons if, like me, you tend to stick with things you know. It's something to keep in the wine cellar for the weekend or for when unexpected guests arrive.
Aldi have exclusive Specialbuy deals in store every Thursday and Sunday. Visit their website to browse their wine collections.
On a final note, good wine glasses are essential for enjoying a glass of wine. The glasses pictured above are the Chef & Sommelier Arabesque Wine Glasses – perfect for taste testing.
If you want to be kept up to date on my recipes, occasional craft tutorials, adventure stories and giveaways then please subscribe to my weekly newsletter; it gets sent out every Monday morning if there is new content. Your email address won't be passed on to anyone, you will never be spammed and you are free to unsubscribe at any time, no questions asked. Make sure you confirm your subscription or you won't receive the newsletter – if it hasn't arrived check your junk mail folder.
[wysija_form id="1″]
Elizabeth's Kitchen Diary was sent a case of wine for review purposes, and received compensation for her time in writing up this post. This is a paid post.