"You'll target your glutes and hamstrings with this lower-body workout that's designed to help you sculpt a stronger, firmer backside." Here, we try out Day 5 of A Little More Obsessed by Autumn Calabrese: Booty (45 minutes).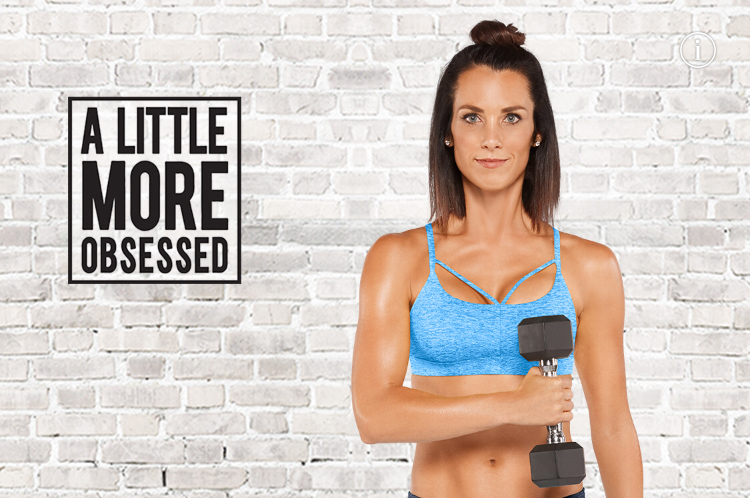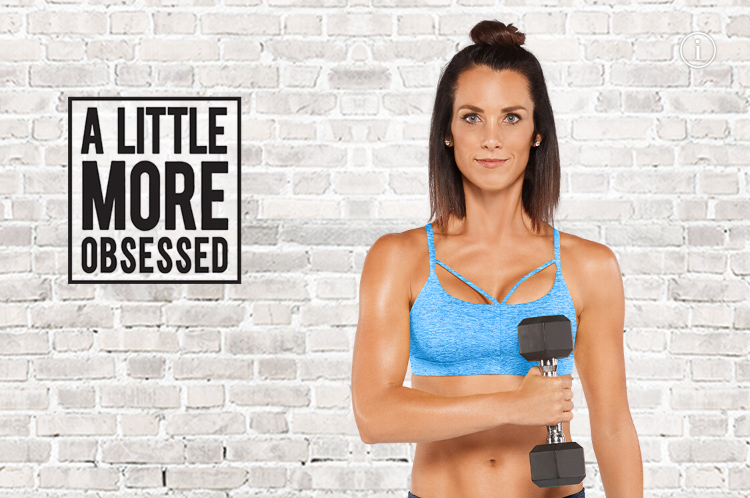 New year, new resolutions, right? Like many others, I'm wanting to embark on a new fitness routine. I have one last stone (14 lbs) that I want to lose, and this year I want to reach and maintain, my pre-pregnancy body weight.
This year I will do it!
I'm bored of doing the same old workouts over the last few years (Tony Horton's P90X, P90X3and his 22-Minute Hard Corps). I've just finished the Hell Week from the 22 Minute Hard Corps, and while browsing the Beachbody on Demand app I found the newly released A Little More Obsessed workout by Autumn Calabrese. I thought I'd give this six-day workout, with each day targetting a different area a go while reviewing my experience/progress on the blog.
I've already blogged my experience with Day 1: Total Body Core, Day 2: Legs, Day 3: Cardio Core and Day 4: AAA. Today I'm sharing my experience with Day 5: Booty.
Each series in this workout consists of three moves with fifteen reps, repeated two times.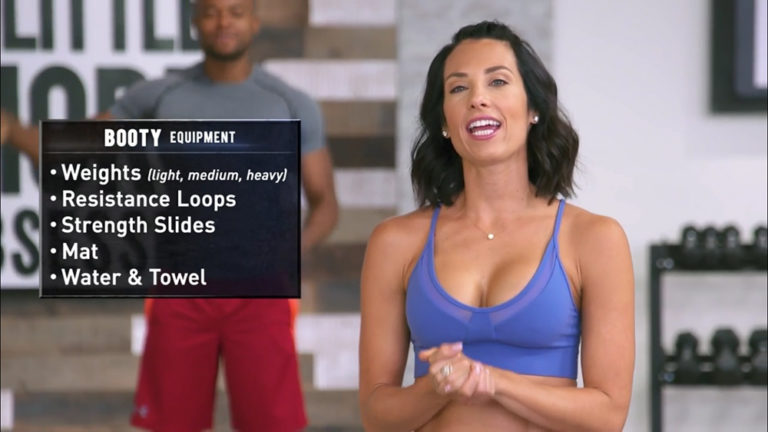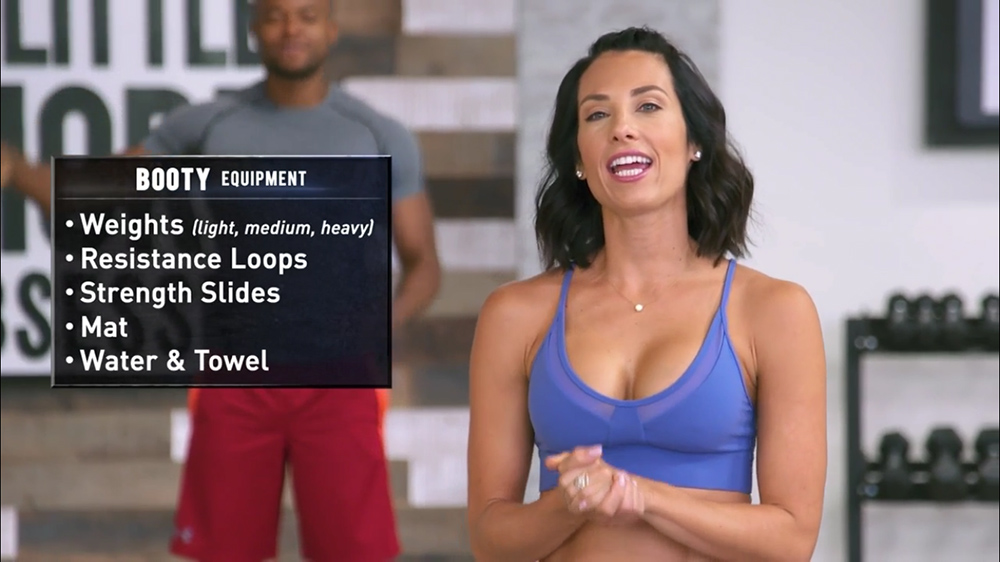 WHAT EQUIPMENT IS NEEDED FOR A LITTLE MORE OBSESSED DAY 4?
weights
resistance loops
strength slides
mat
water & towel
[amazon_link asins='B0785M5J33,B00MNJSZSA,B008JFLUCA,B01C9NXXTK' template='ProductCarousel' store='elizskitcdiar-21′ marketplace='UK' link_id='5068ff0e-1315-11e9-9947-95614cc58ffd']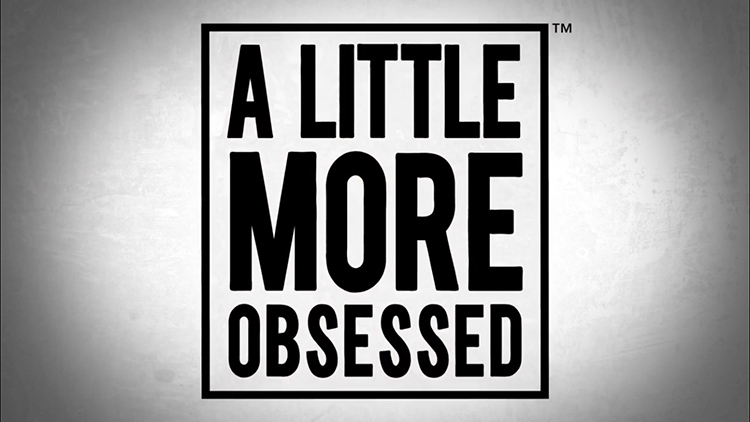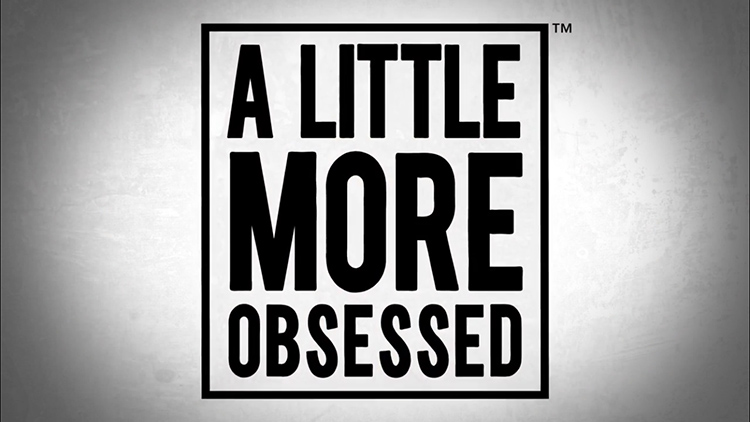 A LITTLE MORE OBSESSED: DAY 5 – BOOTY WORKOUT PLAN
A LITTLE MORE OBSESSED DAY 5: WARM-UP
Lateral Travelling High Knees
Butt Kicks, High Knees
Marching Torso Rotation
Around the World
Cow and Cat
Hug Yourself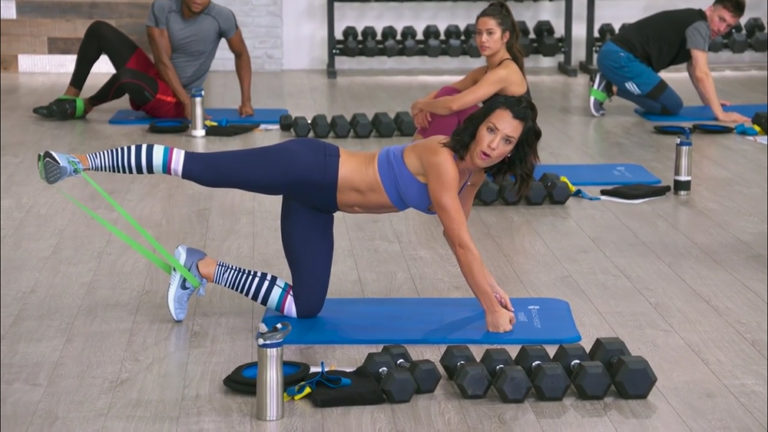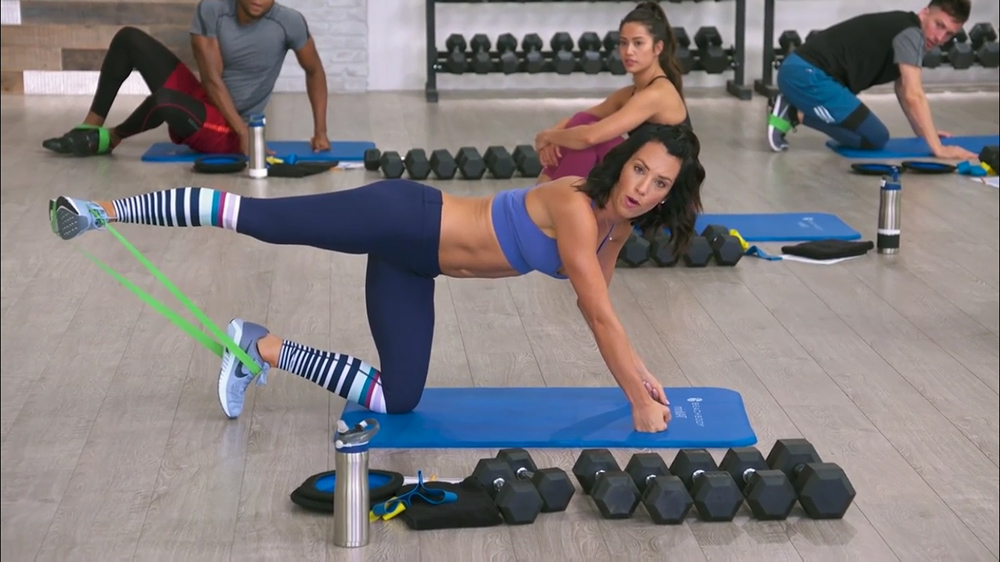 A LITTLE MORE OBSESSED DAY 5 – SERIES 1
Bridge Walk Outs x 15
Donkey Heel Press x15
Fire Hydrant Press Back x 15
Repeat each set TWICE.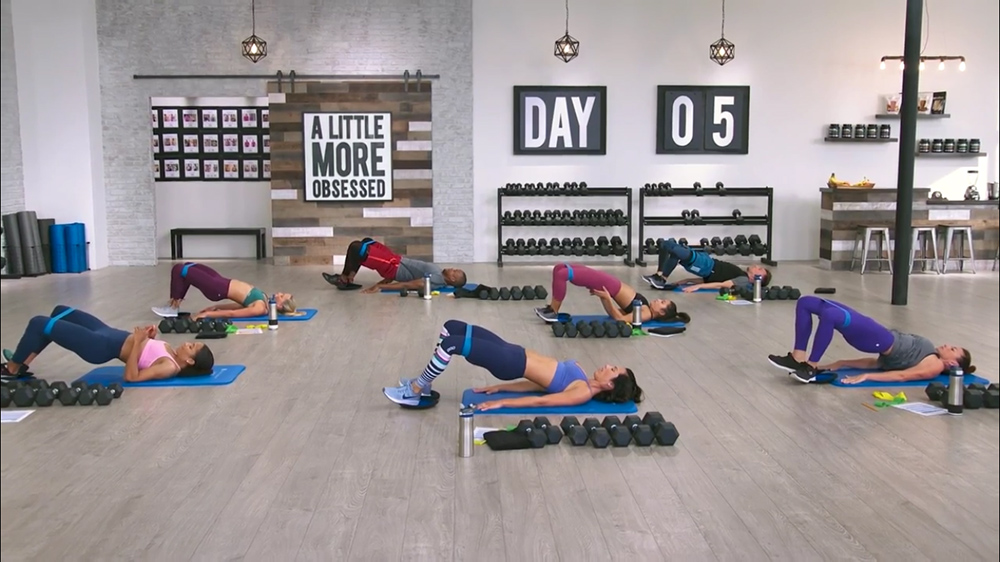 A LITTLE MORE OBSESSED DAY 5 – SERIES 2
Penguin Bridge x 15
Squat Releve Open x 15
Downdog Left LIFT x 15
Repeat each set TWICE.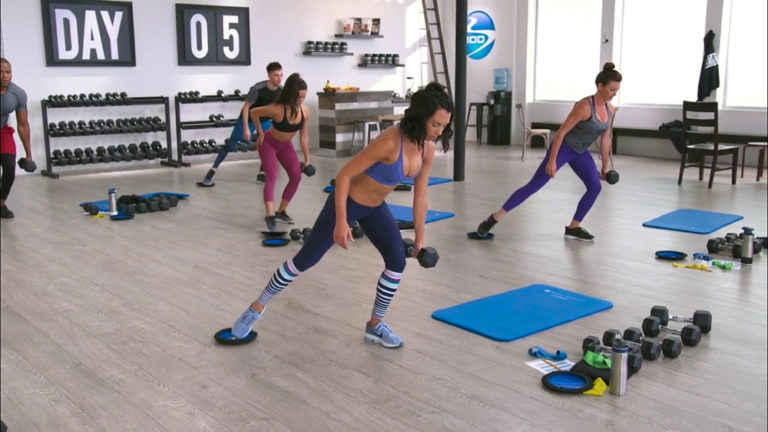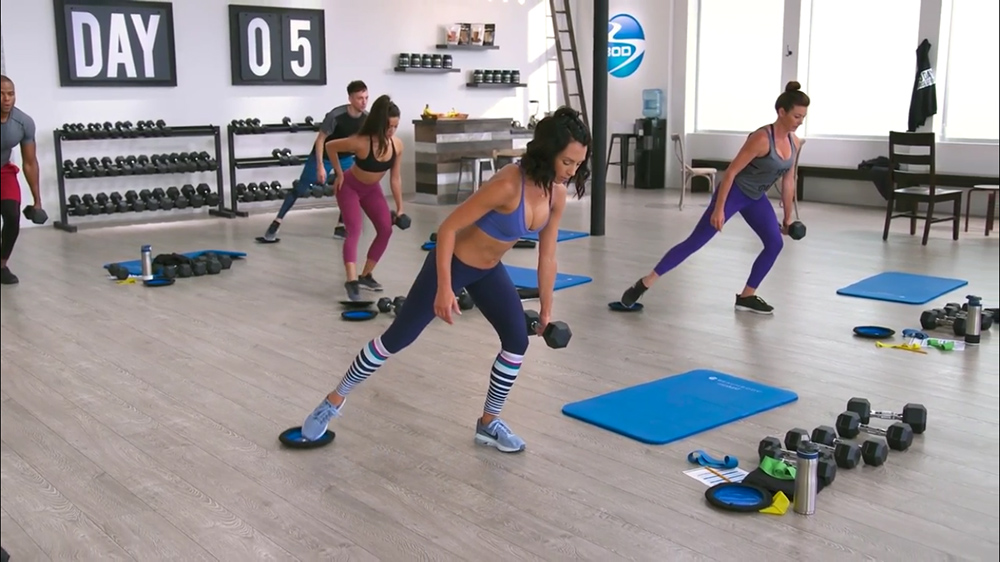 A LITTLE MORE OBSESSED DAY 5 – SERIES 3
Squat Rotate Sumo x 15
Lunge to Single-Leg Hinge x 15
Squat Single Leg Circle x 15
Repeat each set TWICE.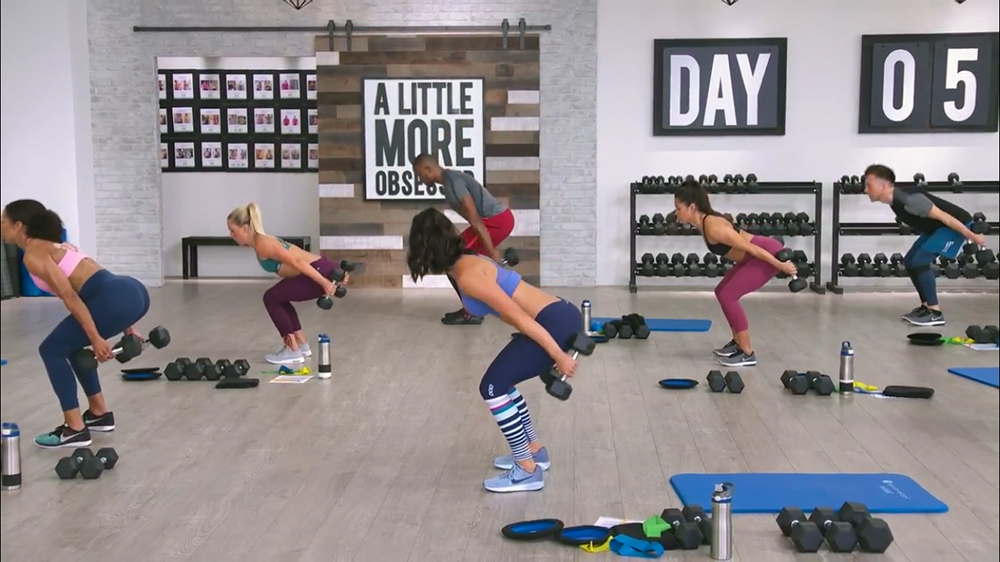 A LITTLE MORE OBSESSED DAY 5 – BONUS MOVES
Skier Swings x 15
Camel Half Lunge x 15
Cooldown and stretch.
A LITTLE MORE OBSESSED RESULTS: DAY 5: BOOTY
This felt like another rest day. The Beachbody on Demand app lists resistance bands and sliders as recommended (but not essential), but without those, you don't get any sort of decent workout with this routine. They are very much essential.
The moves were very easy to follow and keep up with, but the workout only burned 192 calories over 45 minutes.
The next morning: the scales went up 400 grams (nearly a pound!), and this is despite a 1086 calorie deficit. So demoralising 🙁 Weight loss total since I started the program = 600 grams; BMI down by 0.2% (as measured by my Eufy BodySmart Scale), body fat percentage down by 0.3%, muscle mass up by 0.1%.
Tomorrow is Day 6: Cardio Flow.
PIN A LITTLE MORE OBSESSED DAY 2 WORKOUT PLAN & REVIEW FOR LATER!
This is not a paid post and I am in no way affiliated with Beachbody on Demand. All these photos are screenshots from my iPhone app. I'm just a gal trying to feel fab in a bikini. Amazon links are affiliate links, which means if you click through and make any subsequent purchase in the next 24 hours we will earn a small commission.