In collaboration with Beko.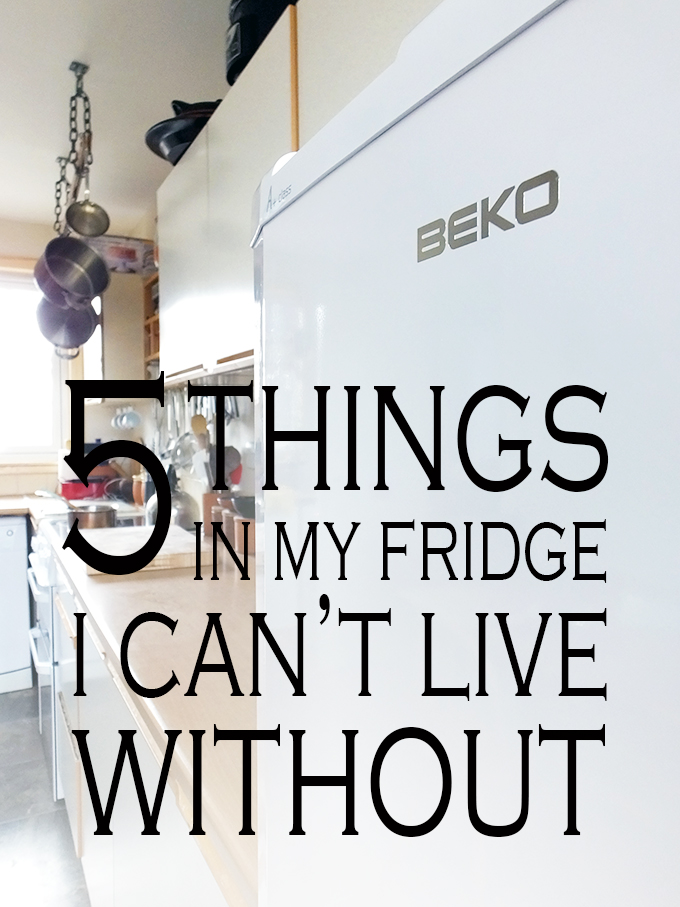 Our old fridge was dying.
Over a period of weeks, a giant glacier would form on the back surface, engulfing anything in its path. Food stuffs couldn't be placed within five inches of the back or else they'd turn to ice and have to get thrown out. It was absolutely doing my head in – I detest food waste!
A new fridge was most definitely required.
But first, I needed a new oven. My old convection oven was on its last legs. Switching on a hob would suddenly cause the electrical switch to trip, and things were cooking unevenly. I don't think the temperature on the dial was the temperature in the oven. Plus, it was tiny. I'm cooking for a family of five, and a 50 cm wide oven with a tin oven just wasn't cutting it any more. There wasn't enough room to cook a turkey and pizzas had to go in one at a time.
So, after last Christmas the family and I headed into town to see what we could find in the January sales. Comparing prices between Lerwick's two appliance retailers on the street (we're spoiled for choice up here, we are!) I found an affordable Beko double fan oven with a glass top that I quite liked.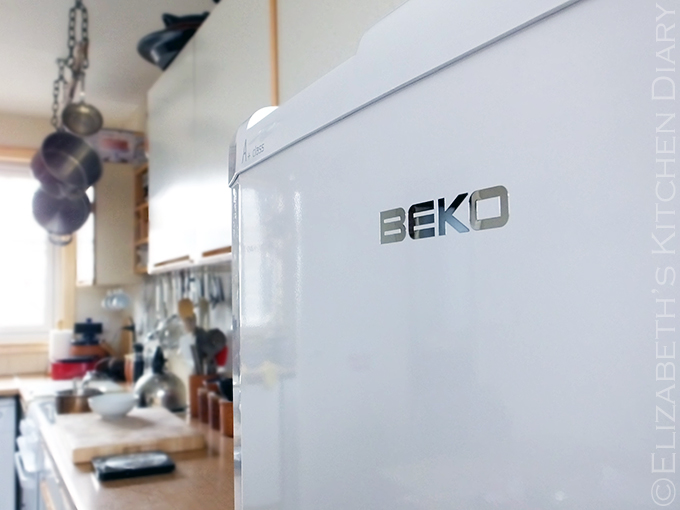 We were just about to pay for our new oven when I spotted a Jamie Oliver carbon steel roasting tin on sale, down from £30 to £9.99. I'll have that! thought I.
By this time hubby was getting his bank card out to pay for our purchase.
Wait! Would the new roasting tin fit in the new oven? It was a small 50 cm wide oven to fit the space we had available in our kitchen. Alas, the roasting tin would not fit.
We needed a bigger oven. So, we got the larger model (I can cook a large roast turkey and separate roast potatoes in the top oven with this one, and three pizzas can be cooked at once!
But this post isn't about ovens.
It's about fridges.
To fit the oven in the space available the whole cupboard unit needed to be moved. To move the cupboard unit the dying fridge and positively ancient energy sucking chest freezer would have to move, and there wouldn't be enough room between the fridge and the wall for the chest freezer once everything was shifted.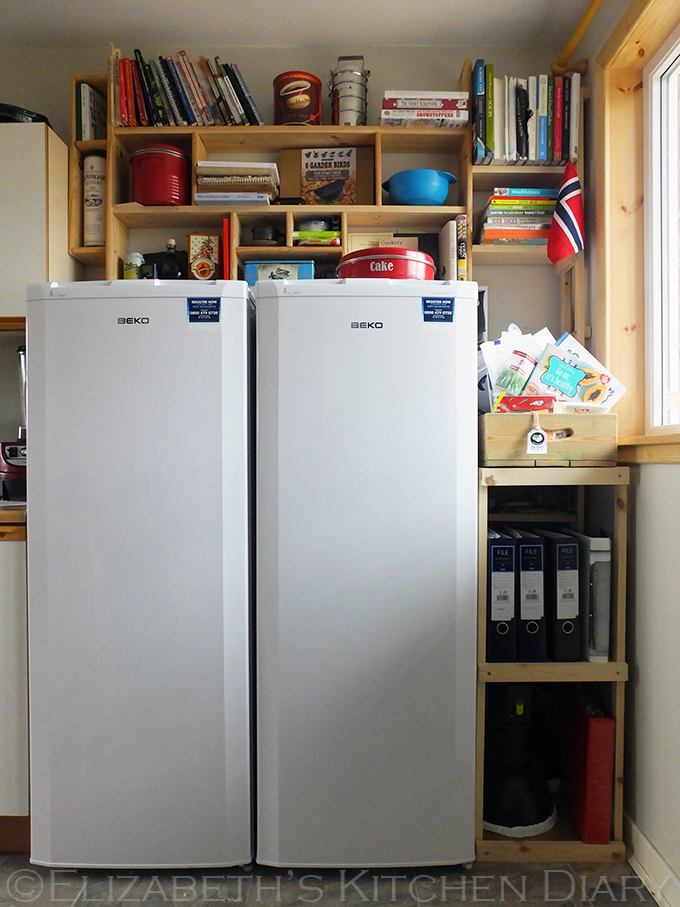 So, we had to buy a new upright fridge and upright freezer, both by Beko as it's a reliable brand we've grown to trust, to match the new cooker and our several year old dishwasher.
Poor hubby had to fork out a lot of money so I could get that roasting tin!
The new Beko oven, fridge and freezer set really transformed our kitchen, and I recently built a freestyle DIY shelving unit to make use of the space I had available. See that overflowing wooden fish box to the right in the photo above, that's my inbox! No more piles of boxes, cookbooks and products on the floor!
Beko, in their latest campaign, are asking food bloggers what their top five fridge essentials are. Besides milk and bread, we all have those essential items in the fridge we simply can't live without. These can range from ingredients we always cook with, to snacks, salads and special treats.
FIVE THINGS IN MY FRIDGE I CAN'T LIVE WITHOUT

1. Shetland Farm Dairies milk – this milk is the only milk I will buy (full fat, of course!). It tastes fantastic, and it's locally produced meaning it has a lower carbon footprint. Plus, I can take a quick drive down the road and wave hello to the cows producing our milk supply!
2. Transition Turriefield vegetables – our weekly vegetable box delivery is like Christmas morning every time it arrives. I am not fussy about what we receive, preferring to accept whatever is seasonal and in abundance. Our week's meals are planned around these vegetables, grown without the use of agrochemicals. During the summer months when the vegetable supply is plentiful I buy very little from other sources. Their salad blend, oh my goodness, it's so full of flavour and texture you can sit there and munch it like a bag of crisps!
3. ShetlanDeli Chutney and Relish – this local small Shetland business produce four fantastic products (some of them made with Turriefield vegetables!) which can transform the most simple meat & tatties meal. Their piccalilli is just like the piccalilli of my childhood, and their Taing onion marmalade, made with balsamic slow cooked red onions turns an ordinary beef burger or gravy into a whole new wonderful dish. There's always at least one of their products open in my fridge.
4. Shetland Eggs – locally grown, free range are the best. Once you start eating proper happy eggs you can't go back to the cheap caged hen varieties in the supermarkets. Right now, in my fridge, there are nine Shetland hen's eggs from my veg box providers and seven Shetland duck eggs, given to me by a friend. I love poached eggs – with toast, or with spiced puy lentils, feta and paprika spiked yogurt, or even just dropped into half a tin of warmed up Heinz baked beans (honestly, try it! Total comfort food!).
5. Fresh fruit – my children are fruit fiends. We go through a lot of fruit. Apples, oranges, lemons (yes, they eat slices of lemon!), grapes, kiwis, strawberries – you name it my kids will make short work of them! There are not a lot of Shetland grown fruits, but rhubarb, gooseberries, strawberries, and currants all make a regular appearance in our fridge.
What are your top five fridge essentials?
If you want to be kept up to date on my recipes, occasional craft tutorials, adventure stories and giveaways then please subscribe to my weekly newsletter; it gets sent out every Monday morning if there is new content. Your email address won't be passed on to anyone, you will never be spammed and you are free to unsubscribe at any time, no questions asked. Make sure you confirm your subscription or you won't receive the newsletter – if it hasn't arrived check your junk mail folder.
[wysija_form id="1″]
Elizabeth's Kitchen Diary was compensated for her time in writing this post. All thoughts and opinions expressed are our own. This is a paid post.