Because sometimes pudding is required… quickly!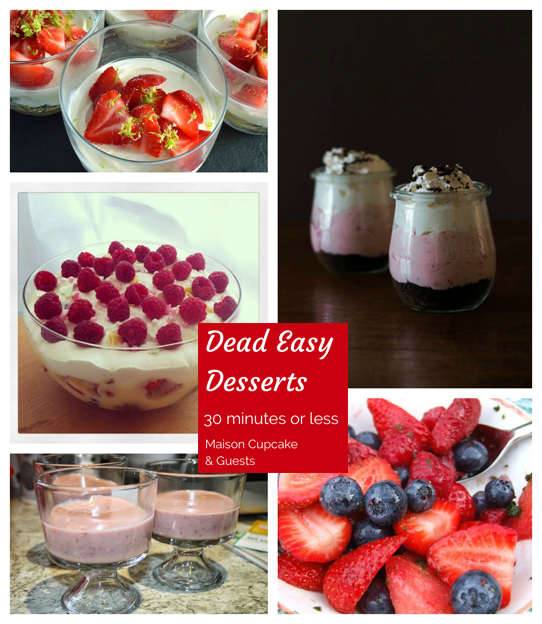 There are times when pudding is required.
Immediately.
None of this faffing about with oodles preparation and whatnot.
Pudding – post haste – now!
That's where Sarah over at Maison Cupcake steps in with her fantastic Dead Easy Desserts food blogging challenge: a treasure trove of tried-and-tested pudding ideas from the food blogging world ready in 30 minutes or less (this doesn't include chilling time – sometimes you just have to wait).
August's challenge was guest hosted by Manjiri over at Slice Off Me and she challenged bloggers to share their dead easy strawberry dessert recipes.
So, here are five delicious dead easy strawberry desserts from my fellow food bloggers: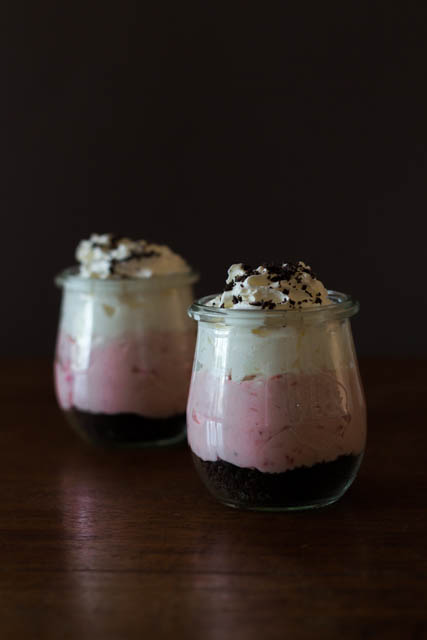 ---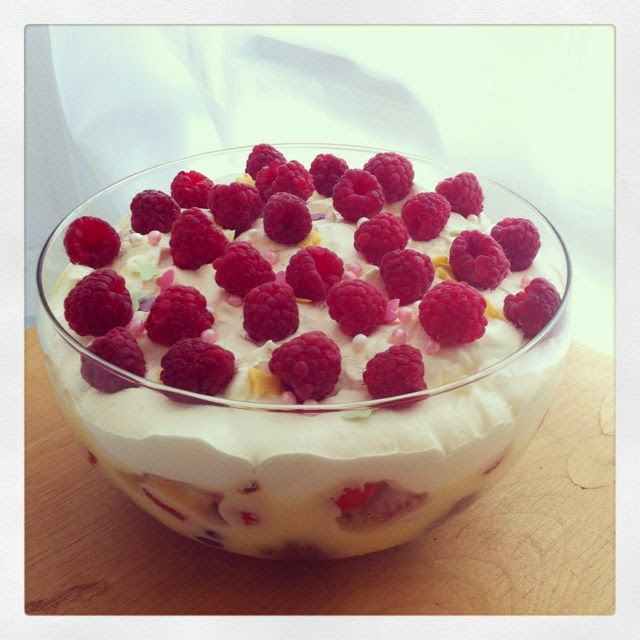 ---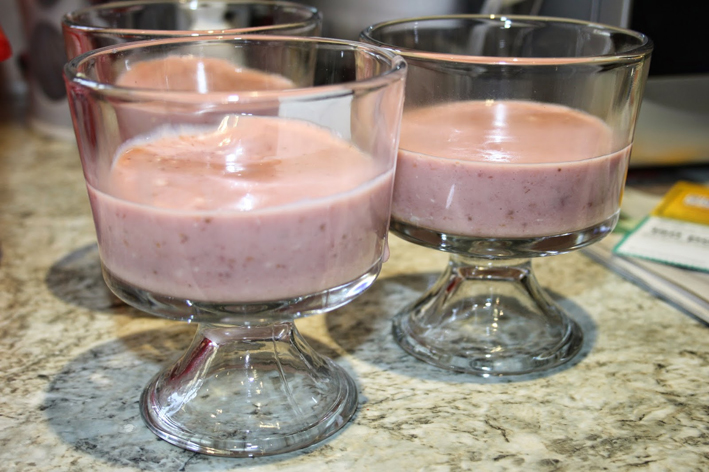 ---
WATERMELON & BERRY SALAD WITH BASIL MINT SUGAR by Family, Friends, Food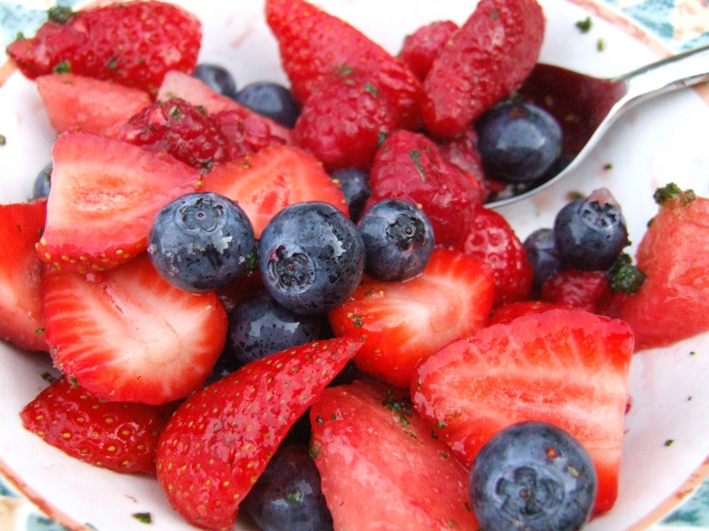 ---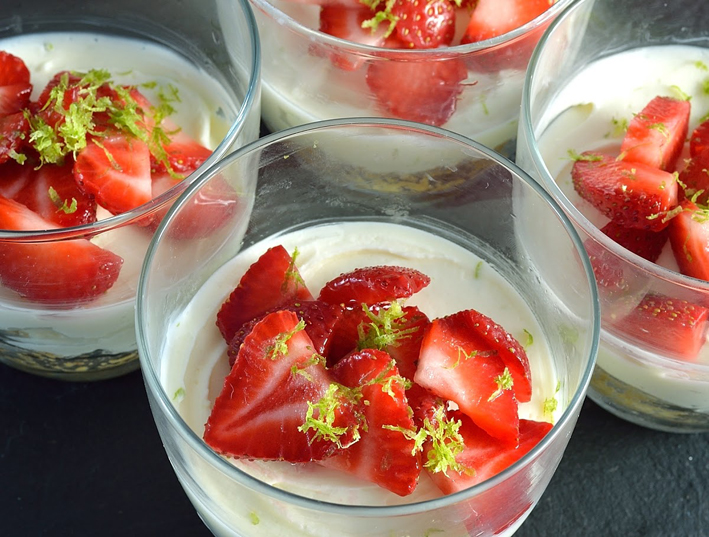 ---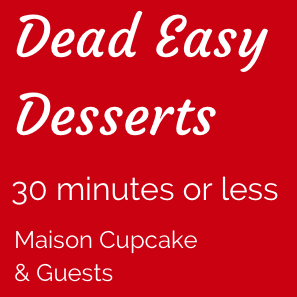 This September I have the honour of guest hosting Dead Easy Desserts. As the days are getting colder and comfort food is becoming more and more tempting and so I would like your HOT dead easy desserts please! Give me your mug cakes, your quick hob puddings, your fruit crumbles, your ultimate comfort food puds that are ready in 30 minutes or less – failing that (since apparently it's been unseasonably warm down south and no one wants to cook hot puddings) – link up ANY dessert taking 30 minutes or less.
HOW TO ENTER
• Blog any sweet dish ready inside 30 minutes according to this month's theme: OPEN – ANY DESSERT
• Link to Maison Cupcake's challenge page and this linky page on my website and use the challenge badge (above), if you wish.
• Important: If you use or adapt a recipe from elsewhere please give credit.
• Images in submitted posts may be used in Pinterest pins and group boards.
• One image per post will appear in the round up.
• Sharing your entry with multiple events is fine.
• We aim to retweet any entries using #deadeasydesserts hashtag that @ mention @maisoncupcake and @TangoRaindrop on Twitter.
• Challenge ends on the 29th of September.
If you want to be kept up to date on my recipes, occasional craft tutorials, adventure stories and giveaways then please subscribe to my weekly newsletter; it gets sent out every Monday morning if there is new content. Your email address won't be passed on to anyone, you will never be spammed and you are free to unsubscribe at any time, no questions asked. Make sure you confirm your subscription or you won't receive the newsletter – if it hasn't arrived check your junk mail folder.
[wysija_form id="1″]