A hearty winter salad.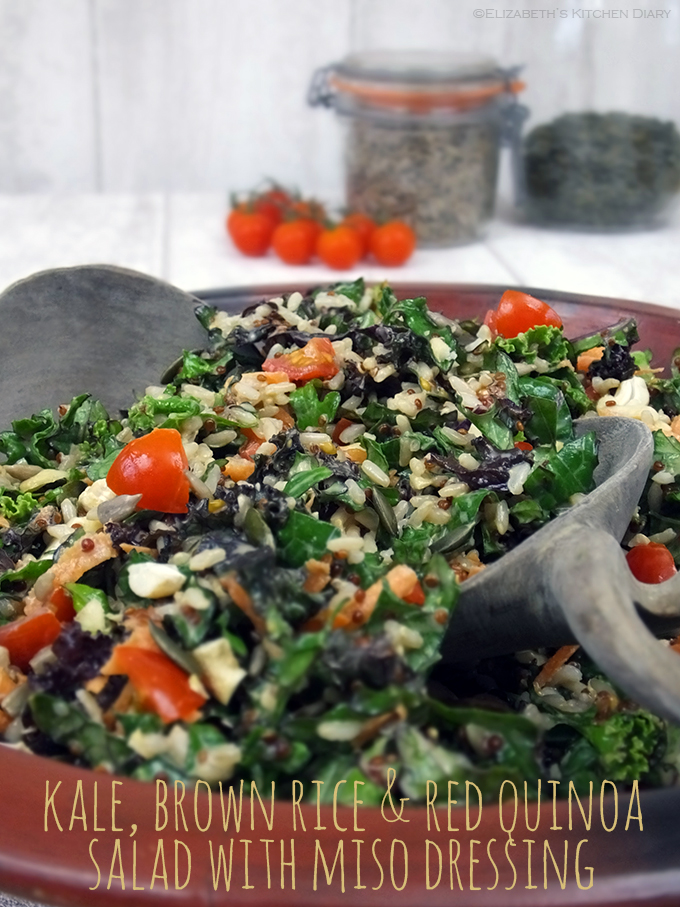 There's a cafe in town I love going to. They've been on the go for years now and their salad bar is, I reckon, the best stocked salad bar in town. You can fill your plate for a very reasonable price with all sorts of assorted salads: brown rice salad, carrot and raisin salad, salad salad (loads of fresh things), potato salad, cold meats, olives, whatever your heart desires. They have a range of locally grown sprouts on offer too, on occasion, which takes the salad plate to a whole new level.
I visited there a few days ago to meet up with the lovely Marian Armitage, fellow writer for A Taste of Shetland, for a quick lunch and to have a chat about her upcoming book: Shetland Food and Cooking. Her fantastic book, filled with inspiring stories and recipes, is at the printers as I type and it is due to be released on the 14th of November during the Shetland Food Fair. Locals – I hope to see you there!
Inspired by the salad plate I had that day (from The Olive Tree, for those of you living in Shetland) I made this salad for my lunch today. Winter very much has its foot in the door here in Shetland. The gales have begun, the light is disappearing (you can notice these long shadows in my Instagram photos now), and comfort foods are high on my list of things to eat.
This time of year I'm not craving salads, I'm craving carbohydrates; hearty, healthy things that will keep me feeling fuller for longer and hopefully curb my evening snacking tendencies. This salad ticks all of those boxes. It's made with locally grown kale from my veg box tossed in a zingy miso dressing (recipe for this adapted from one found on The Crepes of Wrath), long grain brown rice, red quinoa, grated carrot, tomato, pumpkin and sunflower seeds and a sprinkling of coarsely chopped cashew nuts.
I used the Clearspring Quick-Cook long grain brown rice and red quinoa blend to make this salad which only takes ten minutes to cook with no soaking required. In case you don't have this, just use your regular brown rice and quinoa and cook according to the packet instructions.
I love this salad dressing too – I confess that after I taste tested it I salivated all through the photographing of the dish until I could sit down and start scoffing. I had two platefuls!
Servings

Prep Time

Cook Time

Passive Time

4

people

15

minutes

10

minutes

20

minutes
Servings

Prep Time

4

people

15

minutes
Cook Time

Passive Time

10

minutes

20

minutes
Cook the grains according to the packet instructions. Drain and stir through the olive oil to keep the grains sticking together. Leave to cool spread out on a plate while you get on with the rest of the salad.

Wash the kale thoroughly and pat dry. Remove the tough stalks with a knife and slice finely. Set aside.

Prepare the remaining ingredients in separate bowls and set aside. Don't combine just yet.

Prepare the dressing by combining all the ingredients in a small bowl and whisking together.

Pour the dressing over the kale and combine thoroughly before tossing in the remaining ingredients.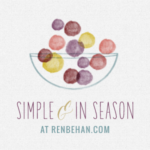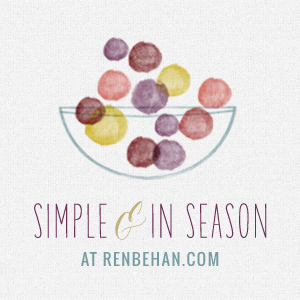 Linking up with Ren Behan's Simple & in Season challenge as well as No Croutons Required by Jacqueline over at Tinned Tomatoes and Lisa from Lisa's Kitchen.
OTHER KALE SALADS YOU MIGHT LIKE
Kale, Chard, Watermelon and Avocado Salad by Helen
Kale and Watermelon Salad by Danni
Kale Salad with Fat Free Mustard Dressing by Helen
If you want to be kept up to date on my recipes, occasional craft tutorials, adventure stories and giveaways then please subscribe to my weekly newsletter; it gets sent out every Monday morning if there is new content. Your email address won't be passed on to anyone, you will never be spammed and you are free to unsubscribe at any time, no questions asked. Make sure you confirm your subscription or you won't receive the newsletter – if it hasn't arrived check your junk mail folder.
With thanks to Clearspring for the quick cook grains sample and Yutaka for the organic miso paste sample. All opinions expressed are our own. This is not a paid post.