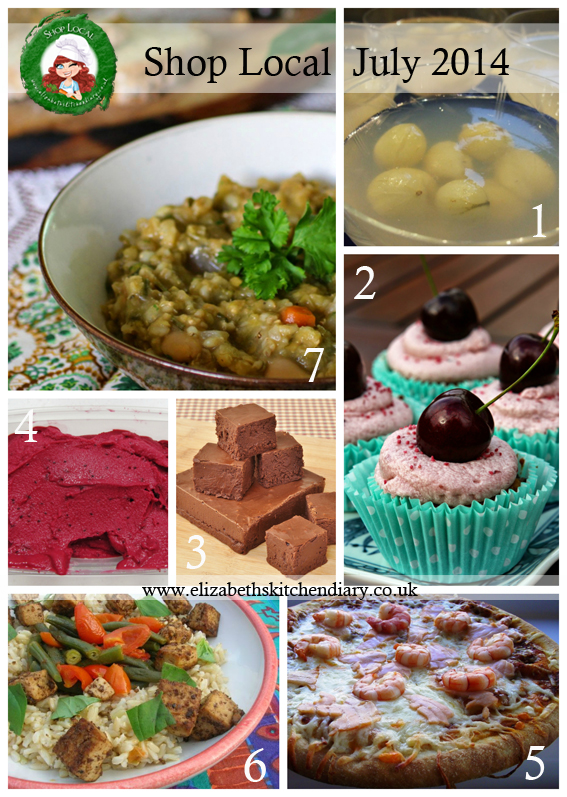 1. Vegan gin and gooseberry jelly by Family, Friends, Food. A delicious way to serve up locally grown seasonal gooseberries!
2. Courgette & Cherry Cupcakes (gluten free) with Cherry Cream Cheese Frosting by Kate, the Gluten Free Alchemist. Oh… my… goodness… how can gluten free veggie filled cupcakes look so gosh darn amazing!! The cherries for this delectable pud came from a local orchard and the courgettes were grown in Kate's own garden.
3. Cocoa-molasses fudge made with locally-produced molasses in Pennsylvania by Alexandra the Lass in the Apron. That's the last time I will attempt (and fail – thank goodness for spell check) to spell Pennsylvania as Alexandra has just moved across the pond to England. I will miss her Hants County produce recipes but look forward to seeing what she does with English produce.
4. Blackcurrant Frozen Yogurt by Searching for Spice. Made with pick-your-own blackcurrants from a local farm this frozen pud is sure to please!
5. Scottish Seafood Pizza by Sarah over at Jacob and Me made with local beremeal, Scottish seafood and her allotment tomatoes. I wouldn't say no to that!
6.Fasulye with Dukkah Roasted Tofu by Choclette made with home grown beans and garlic. The basil and tomatoes came from their veg box.
7. Honeyed Beer and Barley Stew gives no visible hint of the presence of locally grown (in Australia!) striped choggia beetroot by Johanna over at Green Gourmet Giraffe, but, she insists, as does her husband, it still tastes fabulous.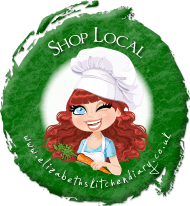 That's the round up of July's entries for Shop Local. I do love seeing what folk all over the world are making with their local produce. Such an inspiration! A great big thank you to everyone who linked up last month.
For more inspiration you might like to follow the Shop Local Pinterest Board and, if you fancy joining in yourself, link up below. The full rules can be seen on the Shop Local page.
If you want to be kept up to date on my recipes, occasional craft tutorials, adventure stories and giveaways then please subscribe to my weekly newsletter; it gets sent out every Monday morning if there is new content. Your email address won't be passed on to anyone, you will never be spammed and you are free to unsubscribe at any time, no questions asked.
[wysija_form id="1″]