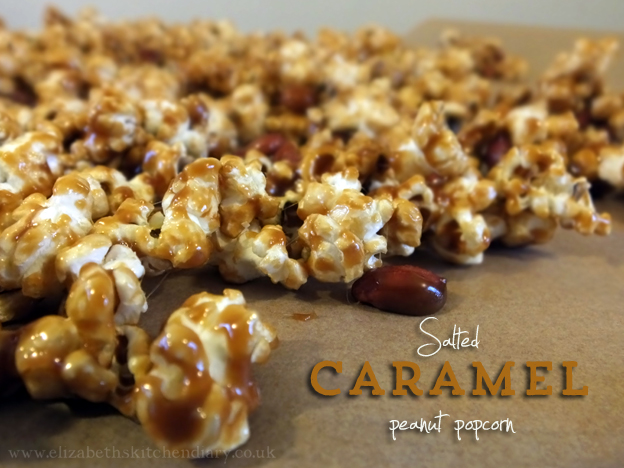 This weekend is a long weekend here in Shetland, so last night we got our PJs on early and cuddled up under the blankets on the couch for a family film night. One the screen: Fern Gully: The Last Rainforest (1992). It's hard to believe I was my eldest son's age when this film was released!
When I was growing up my mother used to make caramel popcorn for Halloween. She'd bag the popcorn up into individual portions for trick-or-treaters, but this was way before peanut allergies became a thing. No one in our village had a peanut allergy back then!
This recipe is a slight adaptation of the recipe my mother used to make, with the addition of plenty of salt to make it a cheats salted caramel, something I've fallen in love with recently. She used to add baking soda to the mixture and bake hers for an hour on low heat so it would keep longer, but for the purposes of family film night when you want something quick, this recipe works… and it works well. 🙂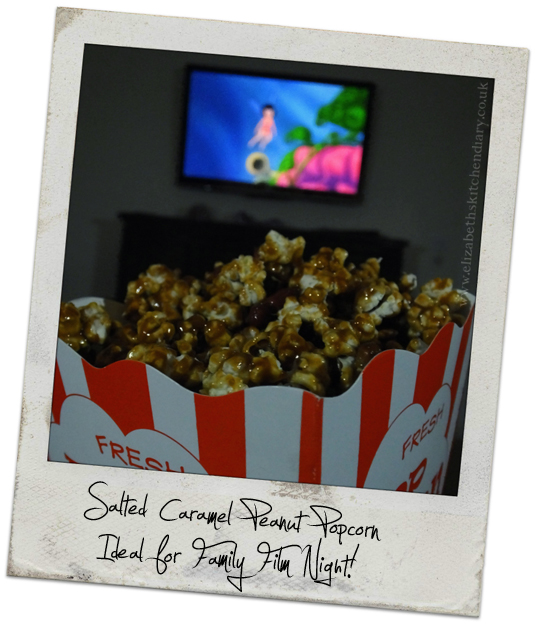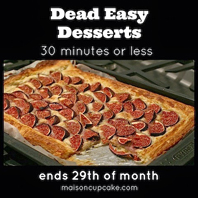 As this recipe is a dead easy dessert I'm linking up with Dead Easy Desserts by Sarah over at  Maison Cupcake, hosted this month by Tina over at The Spicy Pear.
Freshly popped popcorn, gorgeous salted caramel and salted peanuts? Dead easy and far too delicious. I can not be held accountable for any potential weight gain after indulging on this!
Servings

Prep Time

Cook Time

Passive Time

1

family

5

minutes

10

minutes

15

minutes
Servings

Prep Time

1

family

5

minutes
Cook Time

Passive Time

10

minutes

15

minutes
Pour oil and popcorn kernels into a large heavy based saucepan.

Pop the lid on and turn the heat up to medium-high. Wait.

Meanwhile, tear two strips of greaseproof paper and lay them side by side, touching, on your kitchen table.

When popcorn stops popping it's ready. Transfer to a large bowl, in batches, salting each layer of popcorn well with plenty of sea salt.

Wipe pan clean with kitchen towel (be careful it'll still be hot) and return to heat.

Melt butter in the pan and add the brown sugar, golden syrup and sea salt.

Boil for five minute without stirring.

Remove from heat and stir in popcorn and peanuts.

Quickly turn out popcorn mixture onto the greaseproof paper and arrange in a single layer, as much as you can.

Leave popcorn for 15 minutes to cool down and harden slightly, and then enjoy!